Top Mistakes To Avoid On Your San Diego Kitchen Remodeling
What should you not do in a kitchen remodel? In our line of work at Creative Design and Build, we have remodeled tens of kitchens all over San Diego and California. And one of the reasons why we are called in to turn kitchens into dream kitchens is because an owner or contractor previously made serious mistakes when building the space. If you are planning to build or remodel your kitchen here are some of the top design and build mistakes to avoid.
Not accounting for work-flow design
What order should I redo my kitchen? Before you can even start knocking down walls or choosing what tiles to buy, you first need to detail out how you want your kitchen to operate. This vision is what you are going to base your floor plan design on. Your kitchen workflow is very important because it determines how convenient and functional the space is going to be. It is important for things to be at the right place. This includes appliances, storage, and fixtures. So first analyze how you want your kitchen to operate before deciding what should go where.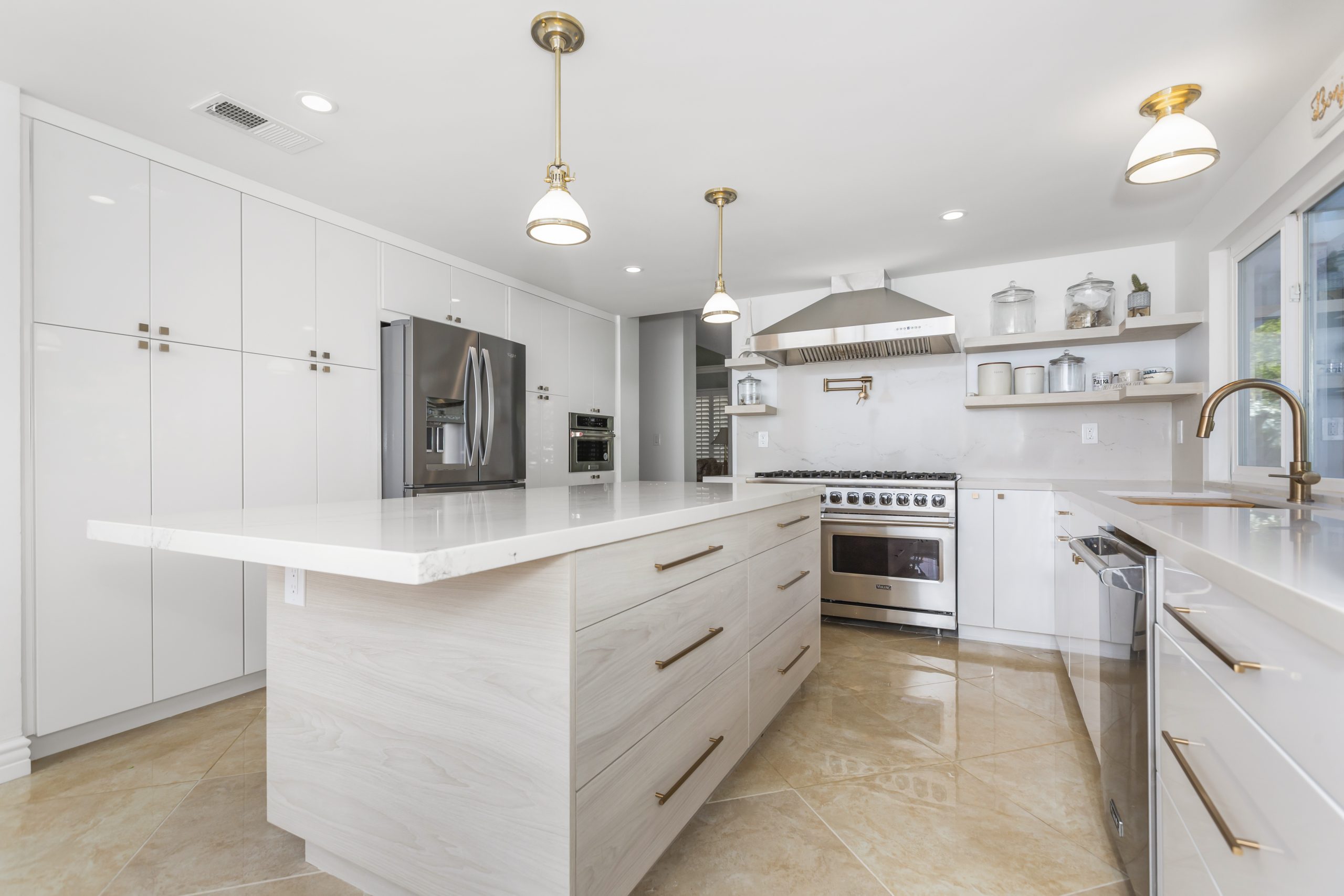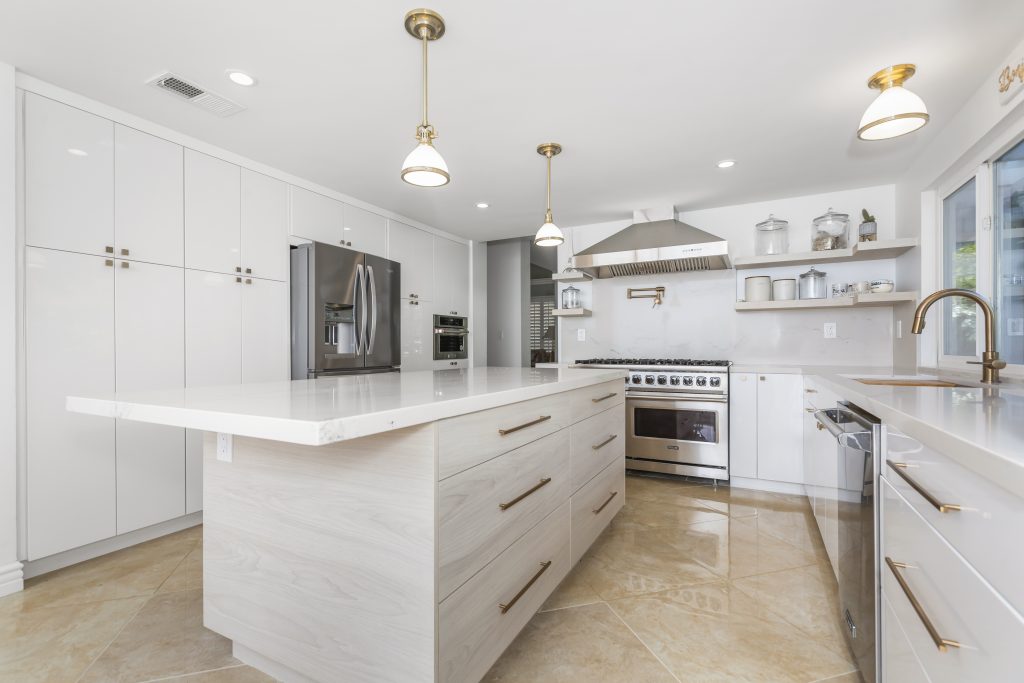 Not measuring appliances to fit into your floor design
I'm sure you have been in a kitchen where some appliances were clearly not matching with the spaces designed for them. This often happens when the floor plan design is drawn up without considering the exact type of appliance to put in. The result is awkward gaps in the design flow of the kitchen. To avoid this simply have everything measured out when designing the floor plan, including the appliances you are going to bring in.
Not creating enough storage
What do I need to know before remodeling a kitchen? That you can never have enough storage! You would rather risk having too much storage than the opposite. Of course, that is without ruining the look of your kitchen. When you have enough storage, not only does your kitchen work better, it also stays tidy and organized because you have space to put everything in. Make full use of your vertical space and your kitchen island too. Also incorporate a pantry into your kitchen if you have enough room.
Not allowing enough workspace
Like we said about storage, the same applies to workspace in kitchen. You can never have enough. Choose a kitchen layout that gives you as much countertop space as possible. That way, multiple people can work in the kitchen comfortably without getting into each other's way. A kitchen island is a clever way to do this.
Not opening up the kitchen to the adjacent rooms
Where do you start when remodeling a kitchen? There's a reason why demolition is at the top of the answers. Most people want open concept kitchens. And this trend is not going to make an about-turn any time soon. If you are building or remodeling a kitchen, try to open it to adjacent living rooms as much as possible.
Try to look into these common kitchen remodeling mistakes and perhaps you will save yourself thousands of dollars. Are you are looking to make changes to your kitchen? Hire the best kitchen remodeling San Diego County – hire Creative Design and Build!