Kitchen Remodeling Coronado, San Diego
Are you thinking about undertaking a kitchen remodel for your property in Coronado, CA? Are you looking for a contractor that will deliver amazing results and leave you smiling from ear to ear? Creative Design & Build is a specialist at kitchen and bathroom remodels. We offer a hands-on approach and all our specialists are sourced in-house - no sub-contractors. Read on learn more about our kitchen remodeling Coronado services.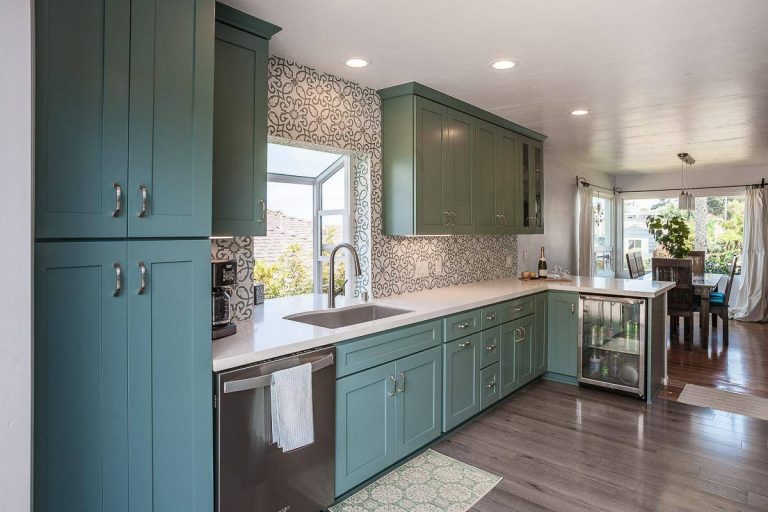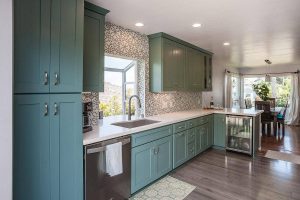 Our kitchen remodeling services in Coronado include:
We can do a lot for you. Our services touch on a lot of areas and these include:
Flooring
Although little time is spent in the kitchen looking at the floors, you still need an elegant surface that will complement the design of your entire kitchen while keeping the space safe to walk on. We can remove old floors and install numerous options such as wood, tiles, vinyl, and more.
Walls and paint
Every kitchen needs fresh walls and paint during a remodel. Any room does for that matter. Paint on walls offers an unbelievable transformation. We can even prepare 3D rendering of what your kitchen can look like with our professional paint finishes.
Lighting and electrical
Of course your Coronado kitchen needs good lighting. Good lighting can elevate your kitchen from boring and cliché to amazing and unique. And not only does lighting amplify the aesthetics, it also serves a very functional role. As you can imagine, you need to see every inch of your kitchen for you to utilize every space fully.
Plumbing
Need to install new kitchen sinks? We can do that for you. Need to change your old dishwasher and swap it for a modern one? We got you covered. We can handle all the plumbing aspects of your Coronado kitchen remodel.
Cabinetry & woodwork
Cabinets experience a lot of wear over time. So they are rarely ever left alone during a kitchen remodel. In most cases they are either ripped out and new ones installed or they can be re-faced as a budget-friendly alternative.
6. Countertops
Your current countertop doesn't need to stay on just because it's not damaged. A fresh look is important and so is a new design, especially if you are moving into a new house. We have lots of exciting kitchen countertop designs that we would love to show you.
Why we're the best contractor for you
Creative Design and Build is the perfect Coronado kitchen remodel contractor because:
We can handle your project from start to finish with our very own in-house professionals.
Our customers love our work. See our online reviews.
We are based in San Diego.
We offer a very friendly and professional service.
Helping you achieve the kitchen of your dreams
When you choose to give your Coronado, San Diego kitchen a remodel, you don't have to come up with all the answers yourself. We are here for you. Our team of experts is ready to share with you exciting strategies on how to bring your ideas to life. Call us today and request a consult or site visit!