Del mar free standing tub remodel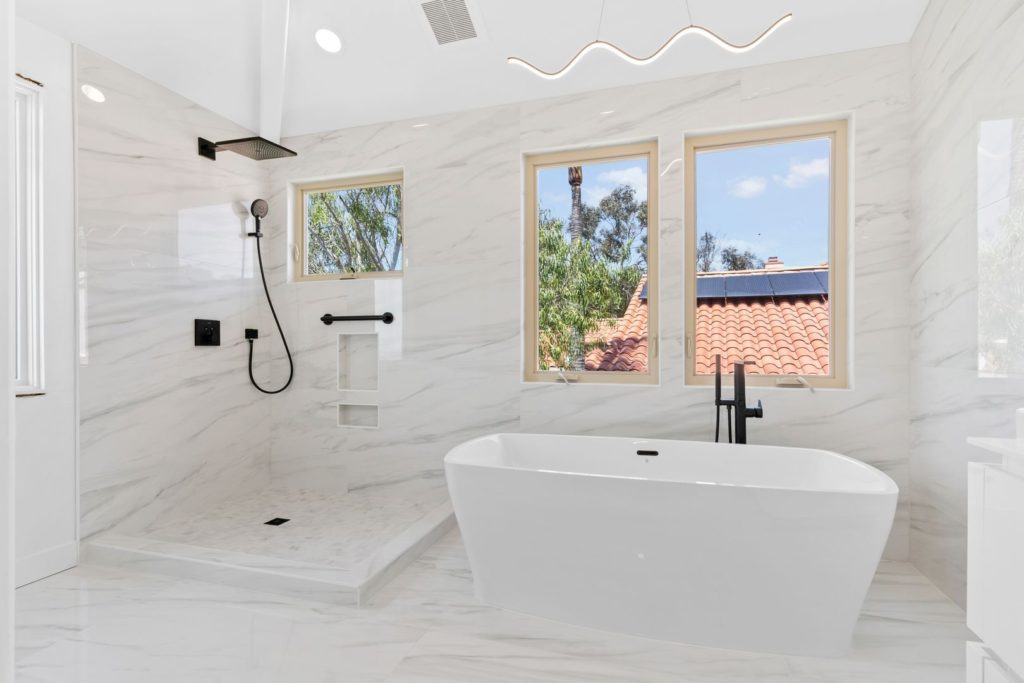 Richard K. chose Creative Design & Build Inc. to remodel his bathroom because of our reputation for being on time and providing excellent service. The project took about a month to complete and we updated the shower, floorplan, bath, toilet, vanity, countertops, flooring, cabinets, and sinks. We used a Dream Master Bathroom Floor Plan and installed porcelain tile for the flooring. The shower was custom built and the bathroom vanity was made out of solid plywood. The cabinets were basic wood and the bath was a freestanding tub.

Richard was very pleased with the results of the project and was especially happy with how we were able to incorporate his ideas into the design. He was also impressed with our attention to detail and our dedication to customer satisfaction. We are proud to have helped Richard create his dream bathroom and we are confident that you will be just as satisfied with our work if you choose us for your next home improvement project.