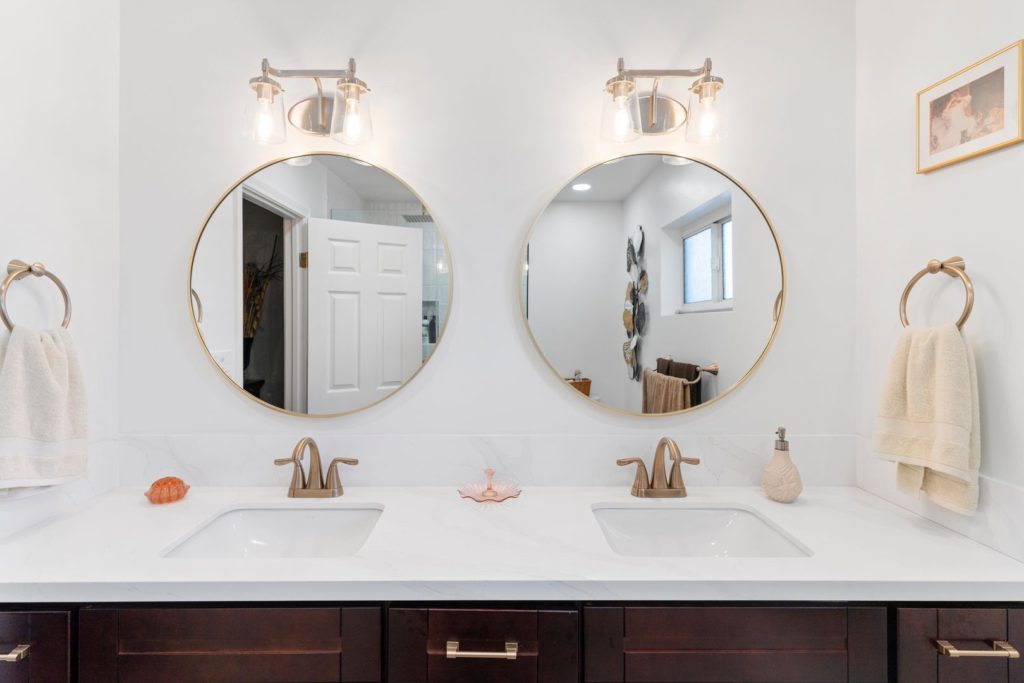 We were recently contacted by a client in Santee, CA who was interested in having her bathroom remodeled. The client, Anna O., had some specific ideas in mind for her project, and she chose us because of our craftsmanship and reputation.

The project took about a month to complete, and we updated the shower, toilet, floorplan, cabinets, vanity, countertops, sinks, and flooring. The floorplan type was a full bath layout, and the bathroom shower design was a body shower. The bathroom vanity type was a vanity cabinet. The shower was custom built, and the cabinets were shaker style.

We faced some challenges during the project, but we were able to overcome them and complete the project on time and within the client's budget. The results were exactly what the client wanted, and she was very satisfied with our service.

If you're thinking about having your bathroom remodeled, we highly recommend giving us a call. We'll work with you to create a space that you'll love, and we'll make sure the process is as smooth as possible.