Chula Vista Master Bathroom Renovation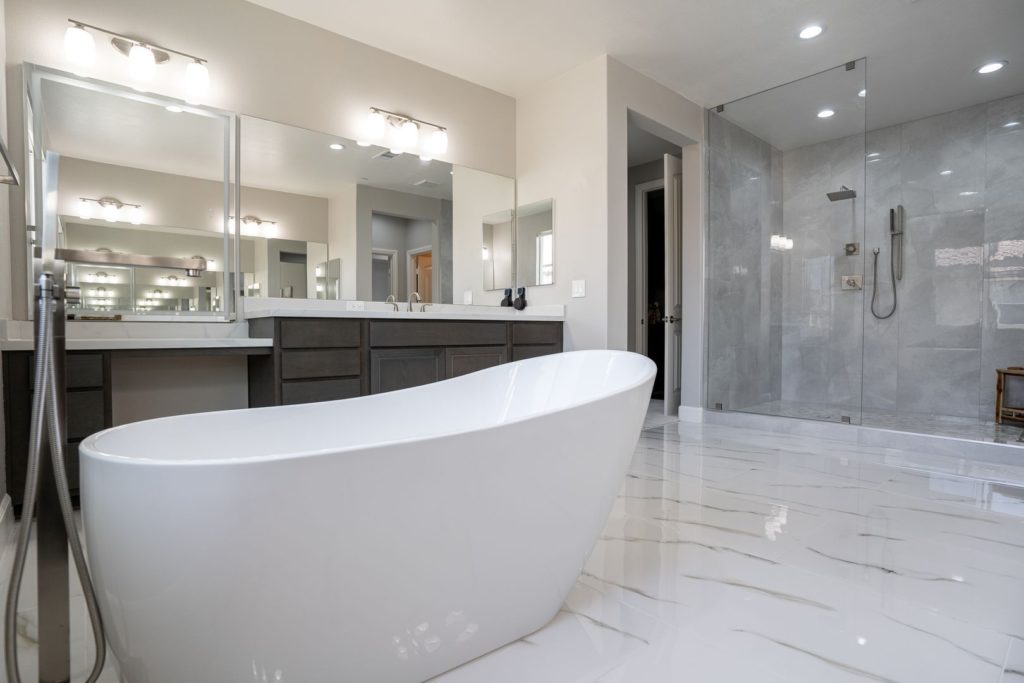 Rasheedah W. contacted Creative Design & Build Inc. for a complete master bathroom renovation. Rasheedah had very specific ideas for her new bathroom layout and design. She wanted a luxurious, spa-like retreat that would be both functional and beautiful.

The Creative Design & Build team worked closely with Rasheedah to bring her vision to life. We started by gutting the existing bathroom and completely reconfiguring the layout. We installed a new, custom shower with porcelain tile and a freestanding tub. We also updated the cabinets, countertops, flooring, vanity, sinks and toilet.

The entire project took about a month to complete. Throughout the process, we faced several challenges but were able to overcome them thanks to our experience and expertise. In the end, we delivered a beautiful bathroom that Rasheedah loves. She was very pleased with our work and has already recommended us to her friends and family.