Why Creative Design & Build is still your best bet for a kitchen remodel company in San Diego
Creative Design & Build is an esteemed brand when it comes to remodeling and construction services in San Diego. So if you're looking for a kitchen remodel San Diego company, you need not look any further. With many successes and accolades under our belt, Creative Design & Build is still the best bet you have for an amazing kitchen makeover. Read on to see why.
15+ years of great service and hundreds of successful kitchen remodel projects
Creative Design & Build has been around for quite a while. And that is a good thing because it takes a lot of innovation and creativity to stand as one of the best remodeling companies year after year.
We have been remodeling kitchens all across San Diego for 15-plus years. And within that time, we have completed hundreds of projects. What type of kitchen remodel projects have we tackled? We have worked on small kitchens, large kitchens, new kitchens, old kitchens, etc. You name it and we have done it. See some of our completed projects here.
We therefore stand as a very seasoned pick for any type of kitchen remodeling San Diego project that you may have. Unlike newer contractors, we have tons of hands-on experience about what works and what doesn't. We know which techniques work best and which products last longer. Doesn't that sound like just the type of company you want to hire?
We have a great team of highly-skilled San Diego remodeling experts
One of the reasons why we have been so successful at remodeling homes across San Diego, and a huge part of why you'd love working with us, is the wonderful team that we have cultivated. We have a close-knit team of construction and design experts, each with lots of experience and a plethora of ideas on how to make your project stand out and fulfill your needs.
Some of the different kitchen remodel experts you will meet at Creative Design & Build include:
Project managers
Architects
Builders
Contractors
Interior designers
Electricians and plumbing experts
Front desk staff
What qualities should you look for in a remodeling team?
We have already told you that our team is highly-skilled. We are also quite close-knit and cohesive so we work very well together right from the consultation stage to creating your designs, choosing your building materials, all the way until your new kitchen is ready.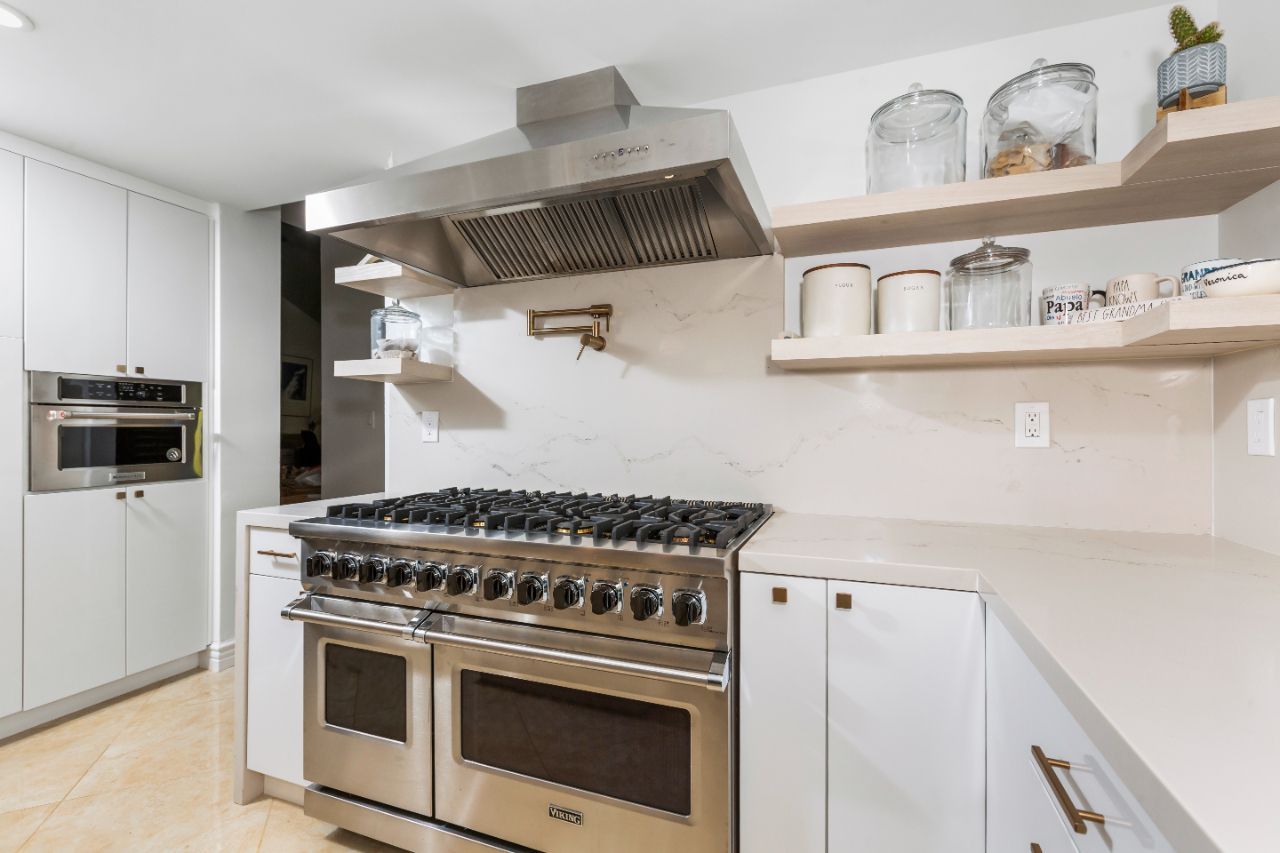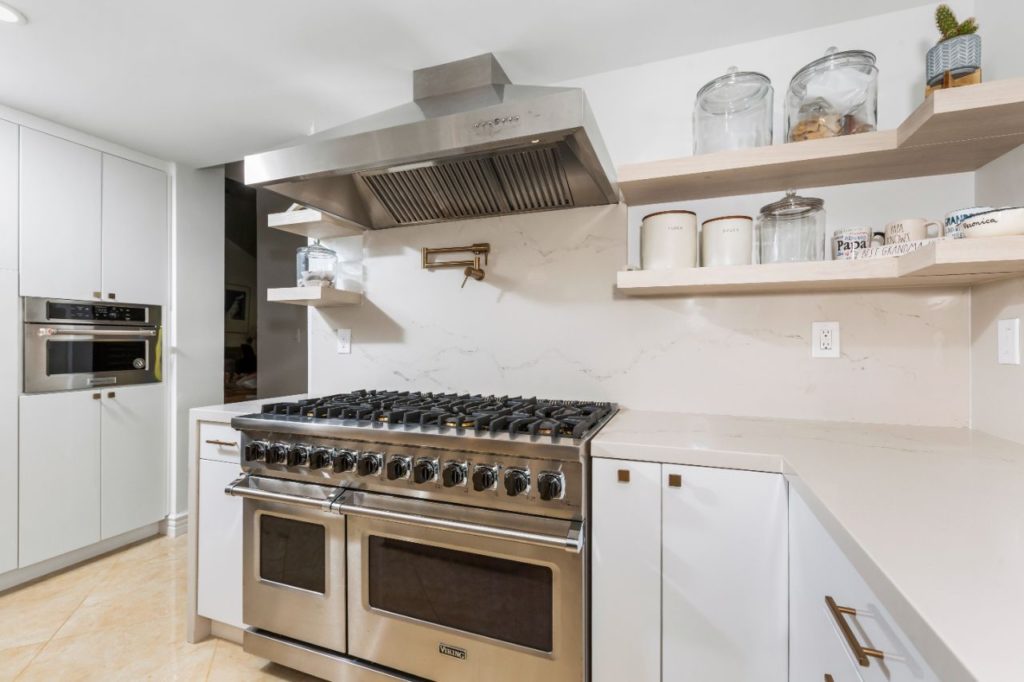 We have great reviews from happy customers
What do past clients have to say about the different kitchen remodeling companies you are looking into? Do those companies have good ratings?
At Creative Design & Build, we enjoy positive testimonials from our past clients. And that includes both our residential as well as commercial kitchen remodel clients. We have great ratings on Google, Yelp, and HomeAdvisor – among other platforms. You can view some of the testimonials here.
Testimonials are a good indicator of what you will think of us after we have completed your project. So what good things do our past clients have to say about us? Many love how our contractors are professional and very patient with the clients, especially in the beginning when they are still deciding who to work with. Others love our great rates and the cost-savings they see after comparing our quotes with others. And some others are impressed with our great customer service.
We have an In-house showroom
Is visiting a showroom important when choosing a construction or design company?
It absolutely is. A showroom lets you get an actual view of what the company can do for you. You get to see their skills first-hand. This is a much-better way to gauge their craftsmanship as opposed to simply relying on what they say they can do for you.
At Creative Design and Build, we have a fully built-out showroom right at our office complex. Prospective clients love that they can walk into the showroom next door and see just what we can do for them. And you will love the same too. Not only do you get to see the quality of work we offer on our kitchen remodels in San Diego, you can also view a wide selection of materials that can go into your new kitchen.
Some of the materials you can select from our showroom include:
Flooring tiles
Countertop designs
Faucets
Lighting
Kitchen cabinetry
Door handles
Paint colors and texture finishes
Appliances
Bathroom remodels and full house remodels are available too
Do we do anything else apart from kitchen remodels? Sure we do. We do a lot more. Just think: what other areas of a house can you remodel or build? Whatever you can think of - we can do. Yes, we really can!
For one, we also carry out remodels for other rooms around the house. That includes bathroom remodeling, bedroom remodels, and even full home remodels. Externally, we can remodel your roof, your exterior cladding, and paint. We even remodel the outdoors via our hardscaping services.
But that is not all. We also undertake new builds. If you want to install a room addition or an ADU to your San Diego property, we can do that for you too.
So why is it important that we can remodel other parts of our house or even take on new construction projects. Well, that is because it means if you have additional work, we can tackle everything for you and you won't have to hire multiple companies. Instead, you only get to deal with one company and one project manager. Isn't that much easier? It also probably cheaper too!
We are Licensed, Bonded, & Insured
Last, but not least, Creative Design & Build is licensed, bonded, and insured. And these are important requirements to check with any company you are looking to work with – especially construction companies.
What does it mean that a company is licensed?
By being licensed it means we are considered qualified by the local government to offer our services in San Diego. So you can hire us knowing that we are a legitimate company duly-registered and fully capable of offering the services we have advertised.
What does it mean that a company is bonded?
It means that there is a bond/surety in place to guarantee that your project will be completed should we fail to do so for any reason.
--
Call us at Creative Design & Build via (866) 930 0059 and tell us about your kitchen remodel San Diego project. Our team would love to hear from you and possibly meet you.