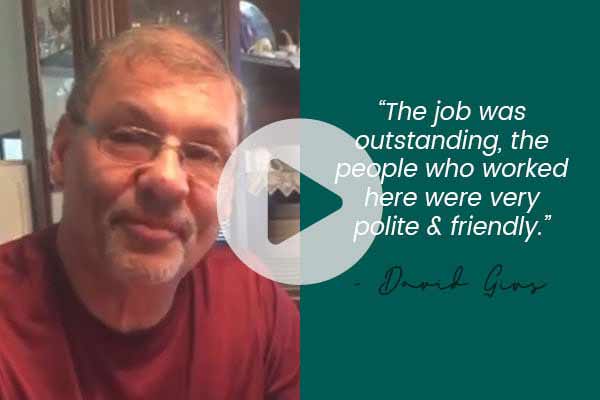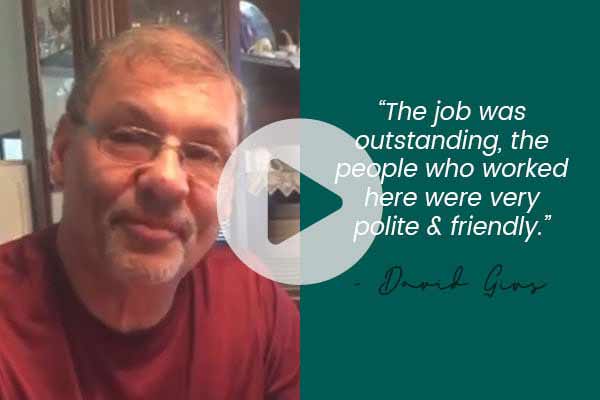 "This company knows how to take care of all your needs!! Very professional! Scott was very nice and knowledgeable on everything we needed. We had another quote and we checked prices. He gave us the best deal! And all along the way, he stayed in touch with us. His customer service was very good. Even after the job was done. he was still checking with us if we are satisfied and made sure we are happy. Definitely will use his service again."
"Wowww. Let's start with the fact that I hardly had a good experience with contractors because of past experiences so I choose them extremely carefully. First off, they were never pushy. I can always sense if someone is over trying, but these guys were so confident about their work that they haven't tried pushing for a second. When my wife and I decided to move forward and replace our shingles on our roof, everything just went super smooth. Times were respected.
Once, a minor time change happened so they made sure to give us a call the day before. After demolishing the old roof, we realized we had an area of about 20x30 ft that was water damaged. I mentioned that to the crew and left for work. By evening, when I was back, I saw it was fixed. It concerned me that they moved forward without telling me they would be replacing the damaged plywood will cost since it wasn't part of our contract with them. The next day I mentioned this to the crew manager, Jamie, and he smiled and said that he's sure the company will go super easy. Finally, when they completed the job (beautifully I might add), they haven't charged a dime extra.
Highly professional and highly recommended. One thing is sure, we need to redo our master bathroom and they are getting it."
"My wife was planning on doing a full house remodel and I took a lot of bids. From contractors and from handyman's. I didn't feel comfortable until I met Josh. The crew was really professional everything was clean. They are really professional and detailed on the finished product during the job. We are happy and satisfy."
"Guy was such a delight to work with when I remodeled my home! He has a really good eye for what will or won't work and he'll be honest with you. He also learns quickly the type of style you like and makes the selection process (choosing tile, flooring, etc) really fun and simple. He explains the whole process well and has a lot of patience.
Remodeling is stressful, no matter what, so choose Guy and he'll make sure the job gets done right and if anything is off, just tell him and it'll get fixed. We stayed in budget too. Guy is professional, follows up, is available to answer questions, resolve issues, and he is fun amidst all the remodel chaos. Give him a call and see for yourself!"
"Scott was very easy to work with, finished our project on time, and now we get to enjoy the patio he did for us in our backyard!"
"Me and my wife were planning to get a bathroom remodel done, so we went on home advisor and researched contractors that work in our area. We live in Rancho Bernardo and one of the companies was Creative Design and Build. After meeting with one other person, we felt like Creative Design and Build was really on board with all our ideas and some new creative ideas that Josh the project manager was giving us. When we met, we felt really comfortable with him and with the crew that worked in the house. The project went really well and we are really happy and satisfied with the end product. Thank you so much, Creative Design and Build for your great workmanship."
"Will definitely recommend!!! After getting a few quotes with such big differences in price, Scott came over!!  He took his time to explain everything and gave me different options for certain things no one was able to do!! Highly recommend and will call again :)"
Home Remodeling San Diego
Interior Remodeling Testimonial
Bathroom Remodeling Testimonial
Home Remodeling Testimonial in San Diego
Home Remodeling Testimonial in San Diego
Follow Us to Read Even More Great Reviews