Need To Update Your San Diego Kitchen Cabinets? Here Are Some Ideas
Your kitchen cabinets are not meant to last forever. And you'll know it when you see ugly stains that won't come off, dents, chips, broken pieces, etc. But even before their "best before" date comes, you will start to see obvious signs of wear screaming back at you.
Because of their highly aesthetic role, your kitchen cabinets need to look good always. So there's no two ways about it. An update is necessary every now and then.
Read on to see the different approaches you can implement to restore your kitchen cabinets via your kitchen remodel San Diego contractor.
Re-paint them
Paint is one way to turn back the hands of time and the punishment your kitchen cabinets have taken. A fresh coat of paint makes your cabinets and drawers look like new. And while you're at it, you get to re-seal them and add some décor and color to your kitchen.
But painting is not an outright option for any kitchen cabinet remodel. It only works if the cabinets in questions are in good structural condition and just need cosmetic work. For example, they have faded or have stains on them. In such cases, painting is a good option. And of course, you get to save the wood and maybe even save some money in the process.
Can I just paint over painted cabinets?
Some prep work is needed so that the new paint work looks professional. And the most important prep work here is sanding. Sanding the cabinets also helps the new coat of paint to attach better.
Have them wrapped
Did you know that you can wrap your kitchen cabinets? Yes, that's right. Vinyl wrapping has expanded beyond the automobile industry and into the kitchen. It's a growing trend in kitchen remodeling.
Having your kitchen cabinets wrapped has several great benefits. They include:
There are many design options to choose - from plain colors to patterns and abstract designs.
The vinyl wrap looks just like the real thing, if not better.
Vinyl wrapping will hide dents, cracks, and other structural damage on your cabinets.
It's an affordable option.
Are vinyl wrapped kitchen doors any good?
Vinyl wrapping kitchen cabinets is okay. However, note that it's not for all types of cabinets. Vinyl wrapping works best for smooth surfaces so it's more applicable for boards. Your kitchen remodeler will advise you appropriately on this.
Sand them down and reseal
Not a fan of adding paint to wood? And vinyl wrapping is not your style? There is another option that just might be what you need.
Can kitchen cabinets be sanded and re-stained?
You can keep your San Diego kitchen cabinets all natural by simply sanding them down and applying layers of sealant. This option is great for cabinet doors made of solid wood. Through this process you get to retain the beautiful wood doors. The sanding process removes all surface-level wear and the coating protects the wood for some time to come. You even have the option to stain the wood. Common stain colors include shades of grey and brown.
If you stain the cabinets with a clear-looking seal, you get to achieve a traditional rustic or bohemian style. And if you stain, especially with a grey color, you give the cabinets an instant modern look.
Buy made-to-order replacements and have them installed
You have probably seen ready-to-buy kitchen cabinets online or in stores such as IKEA. Those, too, are an option. Made-to-order kitchen cabinets are often cheaper than custom-made options. They are an easy and quicker option too. So if you are aiming for a budget kitchen remodel in San Diego then you want to explore this option too.
There are many designs to choose from. But make sure that you get the sizing correct. You can have your contractor do the measuring and ordering if you're not very handy.
Order custom replacements with your choice of fittings
For a high-end kitchen, we recommend custom kitchen cabinets. These are made just for your kitchen and as per your exact specifications. Custom kitchen cabinets cost more but it's the way to go if you want a spectacular kitchen that will wow your guests and keep you impressed day after day.
Your custom cabinets' contractor will discuss with you all the design details. That includes the colors, trims, as well as placement and design of fittings.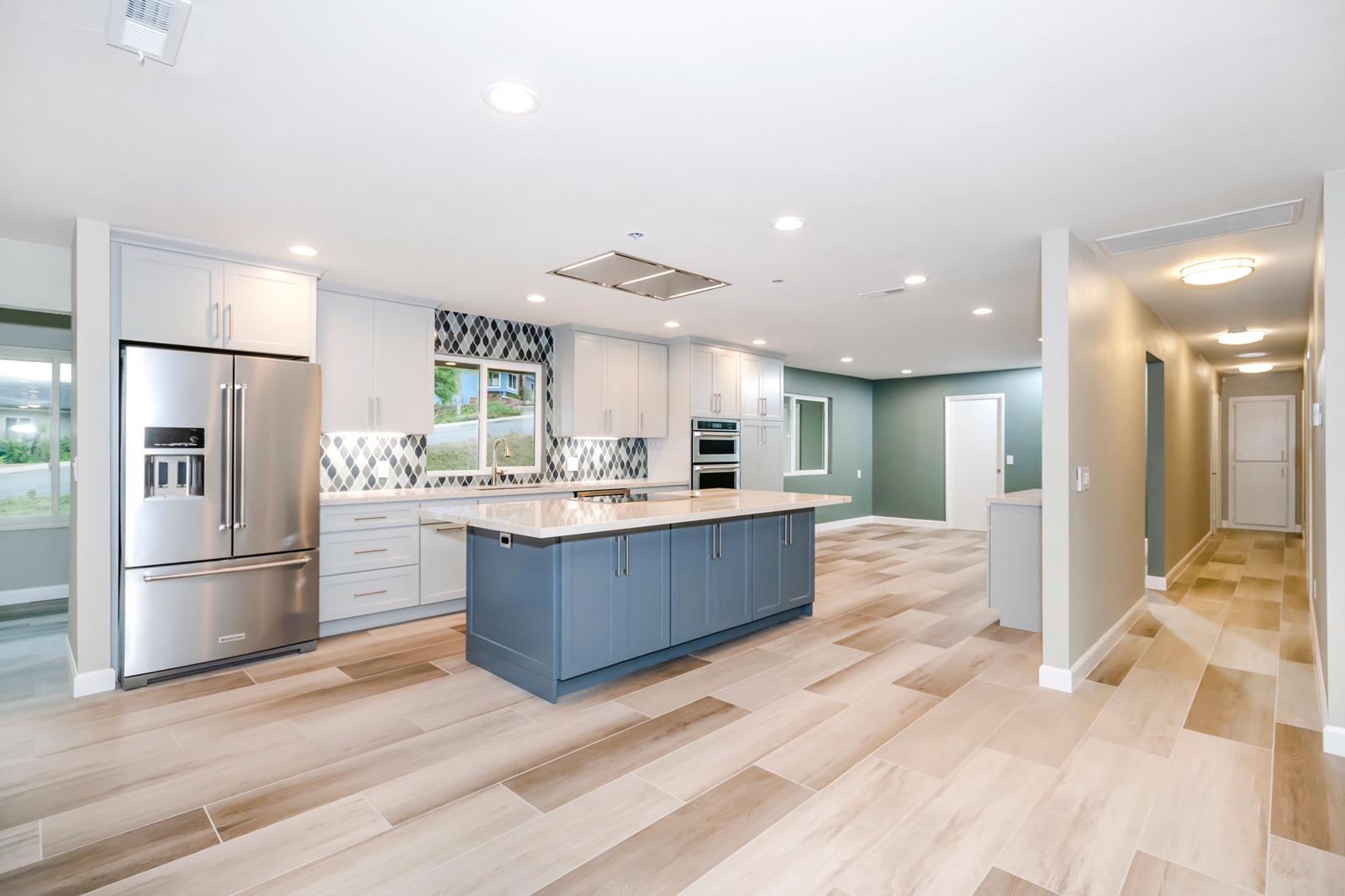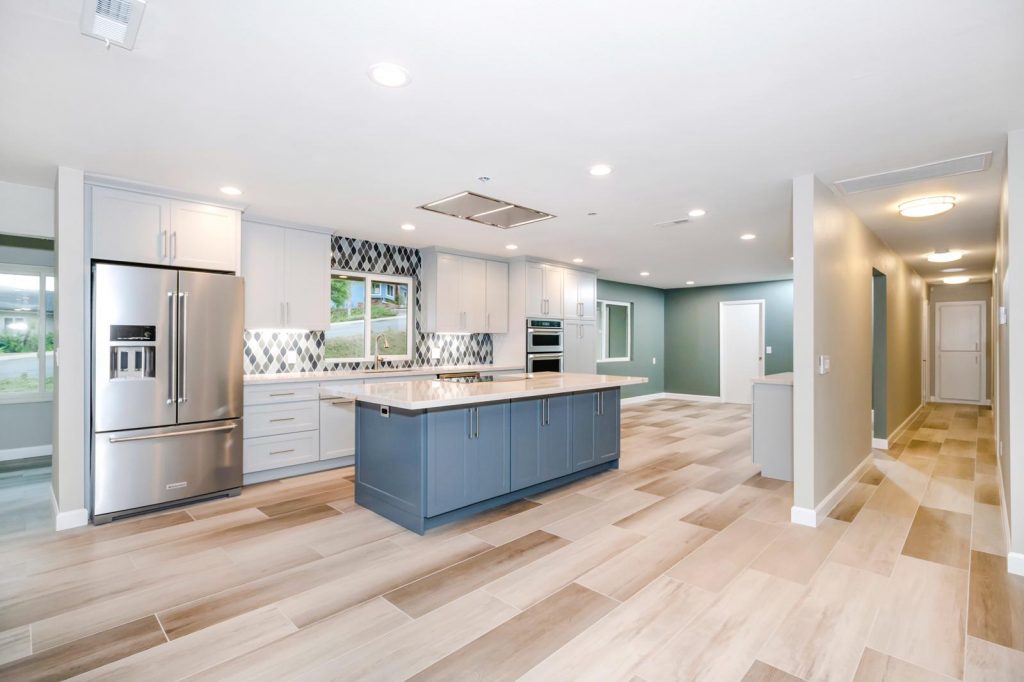 Are custom cabinets of better quality?
For the most part, yes. Custom kitchen cabinets are often made with higher quality materials and better workmanship overall. They also offer a much better fit.
Why updating your kitchen cabinets is always a good idea:
You should update your kitchen cabinets because they do need to be changed or refreshed over time. They are highly-wearable surfaces in the kitchen, especially the doors/faces.
How do I know if my kitchen cabinets are good quality?
Some of the signs of wear in kitchen cabinets include:
Loose hinges or handles
Dents or chipping
Cracks or broken pieces
Loose joints
Stains
Peeling surfaces
Water damage
Fire damage
How often do you need to replace kitchen cabinets?
This will vary from kitchen to kitchen. In some cases the kitchen cabinets can only last a year and on others they can go for 5 years or more. Your contractor should make this assessment during your kitchen remodel San Diego project.
When you step into a kitchen, the cabinets are one of the first surfaces you take note of. And whenever you are using the kitchen, the cabinets are one of the areas you interact with the most. That all goes to show just how important it is to have beautiful and functional cabinets. So don't skip the kitchen cabinets during your remodel. As we have shown you above, there are many options to toy over. And some of them are quite budget-friendly.
Reach out to us at Creative and Build San Diego and we can help you design a kitchen that will put a smile on your face for a long time to come.