San Carlos, CA Kitchen Remodeling: Creative Design & Build Inc. Can Help!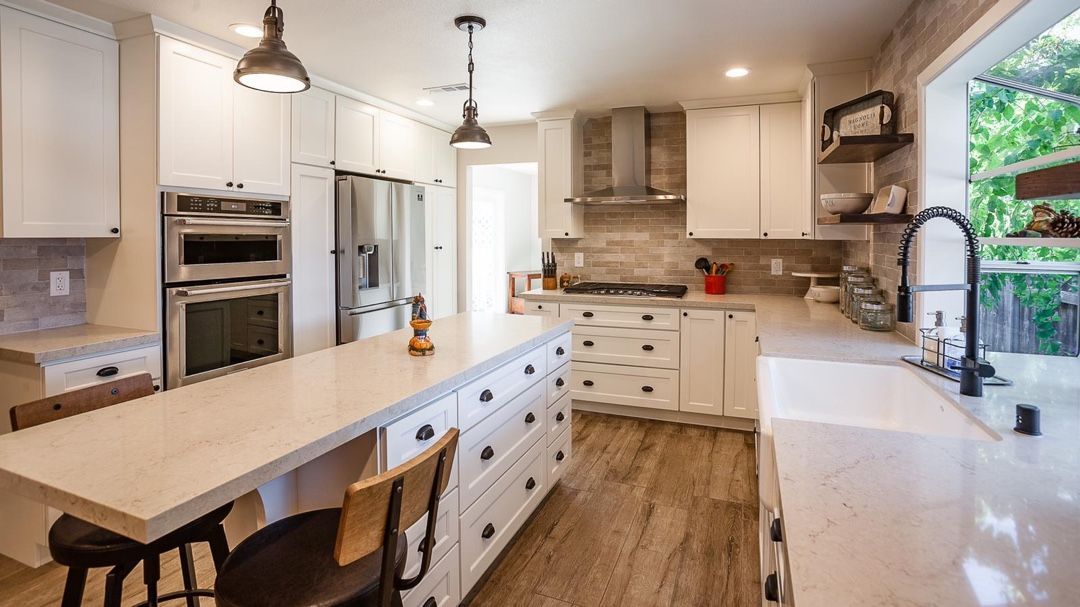 When Synthia R. of San Carlos, CA decided it was time for a kitchen remodel, she knew she needed a contractor with the experience and expertise to get the job done right. Fortunately, she found Creative Design & Build Inc., a home remodeling contractor with over 15 years of industry-leading design experience.

Synthia R. chose Creative Design & Build Inc. because of our reputation for quality workmanship and our commitment to customer satisfaction. Our team of experienced designers and builders worked closely with the client to understand her needs and design a kitchen that met her specific requirements.

The kitchen remodel presented several challenges, including updating the floorplan, replacing the cabinets, appliances and countertops, and installing new sinks and flooring. But our team was up to the task, and the finished product is stunning.

The client was extremely pleased with the results of the kitchen remodel and we're proud to have been able to exceed her expectations. If you're considering a kitchen remodel in San Carlos, CA, be sure to contact Creative Design & Build Inc. for a free consultation. We'll work with you to design a kitchen that's perfect for your needs and budget.