Point Loma Bathroom Remodel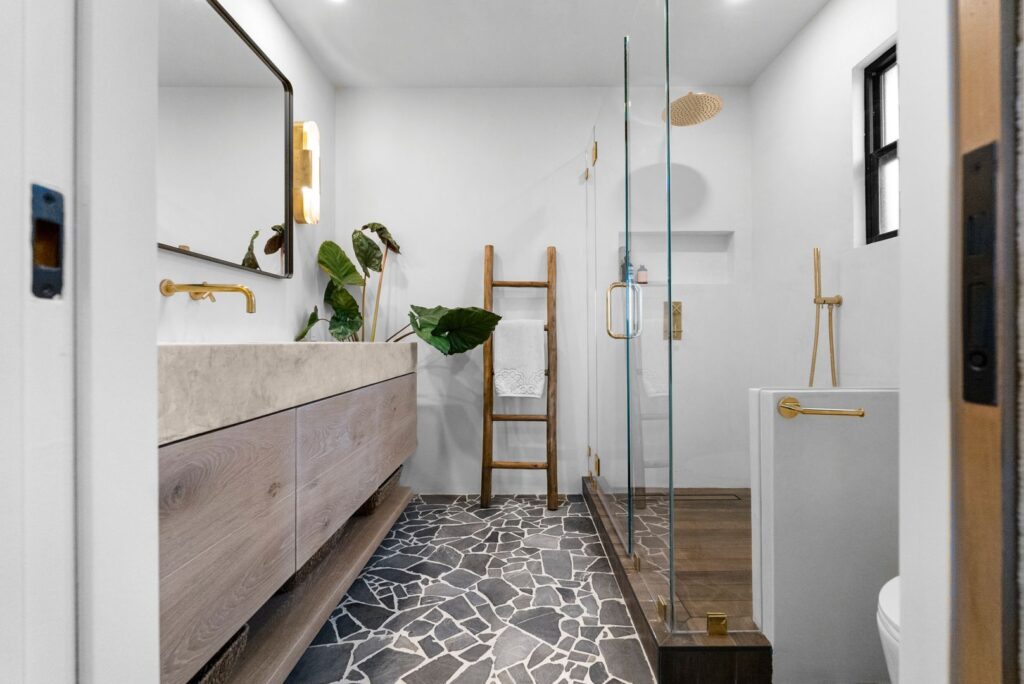 Welcome to Creative Design & Build Inc.!
We are proud to have recently completed a stunning bathroom remodel for our client, Alejandra P., in Point Loma, San Diego. Alejandra chose us for her bathroom remodel because of our excellent reputation for quality work and customer service. We exceeded her expectations with the results of this project, and we would like to share some details about it with you.
First, we started by assessing the existing space and discussing Alejandra's vision for the new design with her. We then developed a plan that incorporated both modern elements and classic design features that would result in a timeless look. This included selecting materials such as tiles, fixtures, and paint colors that would bring out the best in the room.
Next, we began the remodeling process itself. We took care to protect all existing walls and flooring while removing any outdated elements from the room. We then installed new fixtures such as cabinets, countertops, sinks, faucets, mirrors, lighting fixtures, and more. The walls were painted with a fresh coat of paint in colors chosen by Alejandra to give the room a bright and airy feel.
Once all of the construction was completed, we added some final touches that really brought it all together. These included adding decorative trim around doors and windows as well as installing accessories such as towel bars and shower curtains that matched the overall look of the room. Finally, we installed new flooring in a color and style of Alejandra's choosing that coordinated perfectly with everything else in the room.
All in all, this project took us about a month to complete but was well worth it when we saw how happy Alejandra was with the results! She now has an updated bathroom that she can enjoy for years to come thanks to our hard work and dedication to getting her amazing results. If you are looking for someone who can provide you with quality bathroom remodeling services at competitive prices then look no further than Creative Design & Build Inc., your trusted local source for home improvement projects!
Testimonial:
---
Point Loma Bathroom Remodel

Welcome to Creative Design & Build Inc.! We are proud to have…

March 14, 2023

Homeowner

Point Loma Bathroom Remodel
Point Loma Bathroom Remodel
Point Loma Bathroom Remodel
Location:
---
San Diego, CA, USA