Carlsbad Bathroom Remodel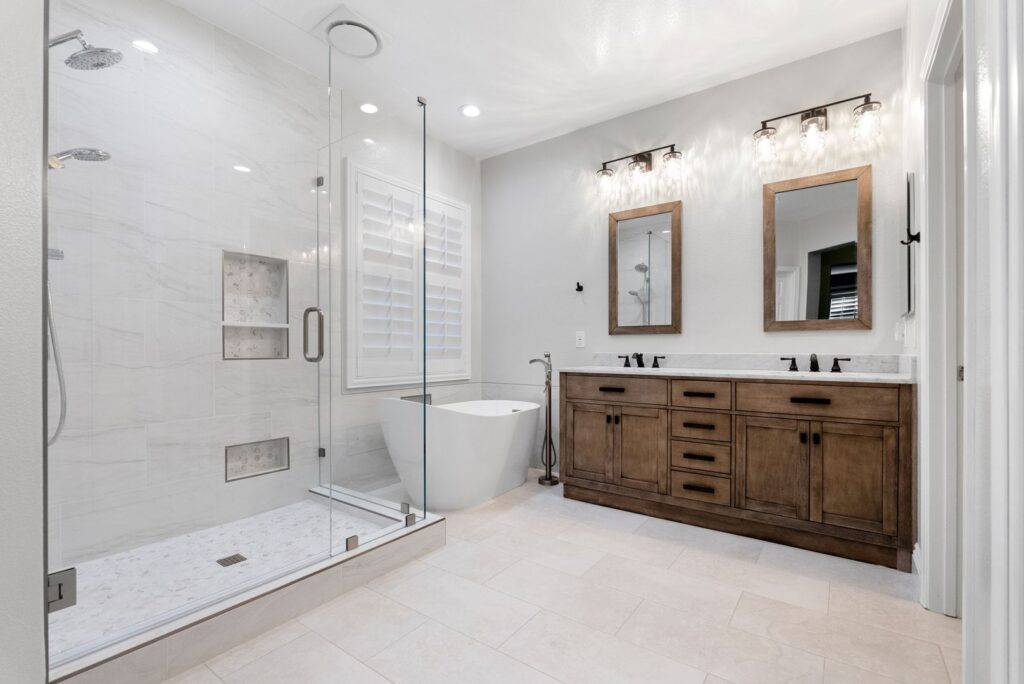 When Jeff S. of Carlsbad, California needed his bathroom remodeled, he chose Creative Design & Build Inc., a local business with an excellent reputation for quality service and timely completion. Jeff was impressed with their professionalism and attention to detail.
The project began with an initial consultation to discuss Jeff's ideas for the remodel and make sure it met the building codes of the area. Creative Design & Build Inc. provided him with a detailed estimate of the materials and labor required to complete the job in a couple of months. Once he accepted the estimate, they got started on the project right away.
First, Creative Design & Build Inc. removed all fixtures and appliances from the bathroom, such as toilets, showers, tubs, sinks, and tile. Then they removed any wall coverings or old flooring that needed to be replaced. After this preparation was done, they moved on to laying down new flooring and tiling walls and ceilings as necessary.
Once the walls and floors were completed, they installed new fixtures such as showers, toilets, sinks, bathtubs, mirrors, and lighting fixtures. They also installed new cabinetry if required by Jeff's design plan. Finally they added finishing touches such as painting walls in coordinating colors and adding accessories like towel rods or shelves as requested by Jeff.
Throughout this process Creative Design & Build Inc. was in close contact with Jeff to make sure he was satisfied with how things were progressing. In addition to providing quality workmanship they also offered suggestions for ways to save money while still achieving Jeff's desired results within his budget constraints.
Thanks to the expertise of Creative Design & Build Inc., Jeff now has a beautiful remodeled bathroom that he can enjoy for years to come! He is delighted with how everything turned out and would highly recommend their services if you're looking for quality home improvement services in Carlsbad or its surrounding areas
Testimonial:
---
Carlsbad Bathroom Remodel

When Jeff S. of Carlsbad, California needed his bathroom remodeled, he chose…
Bathroom Remodel 92009
Location:
---
Carlsbad, CA, USA