Unleashing a Kitchen Transformation Dream in San Diego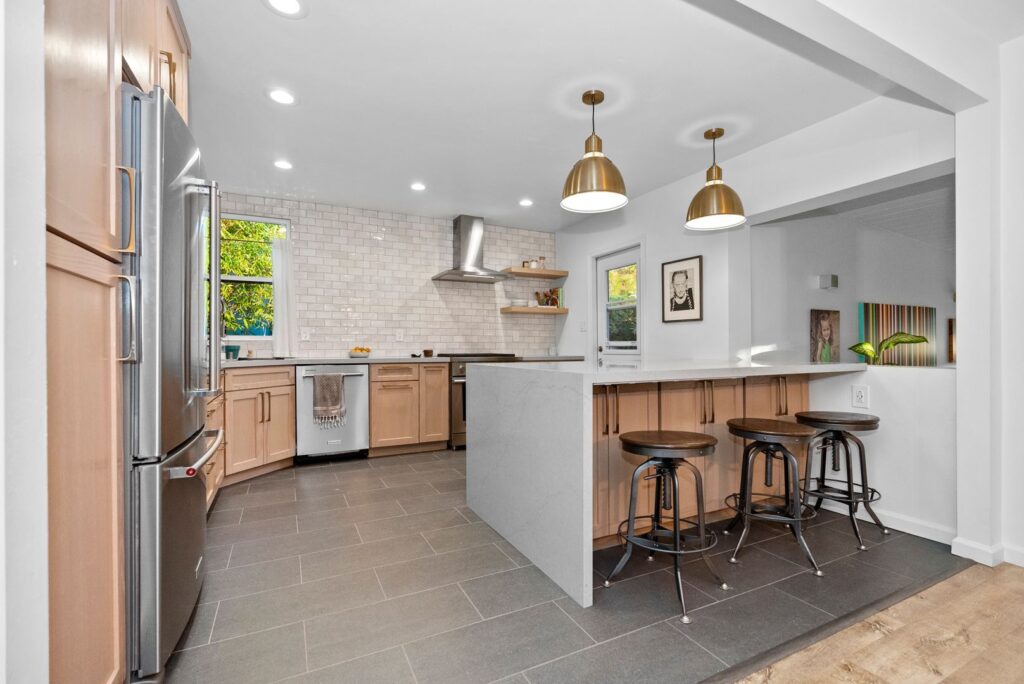 At Creative Design & Build, Inc., we take pride in our ability to turn dreams into reality. One such instance was when we undertook a kitchen remodel project for one of our esteemed clients, Tom A., located right here in the heart of San Diego.
A Journey Sparked by Reputation
Tom reached out to us after hearing about our reputation as an industry-leading home remodeling contractor on Yelp. With over 15 years of experience under our belt, we were more than ready to rise to the challenge. His decision to choose us was primarily influenced by our consistent track record of delivering projects on time and providing excellent service.
The Remodeling Vision
Tom's kitchen was in desperate need of a makeover. He envisioned a space that was both functional and stylish - a place where he could cook with ease while also entertaining guests. The main elements he wanted to update included the cabinets, countertops, sinks, flooring, and lighting.
Bringing the Vision to Life
The project kicked off with an initial consultation where we discussed Tom's preferences and needs. We suggested a P-shaped floorplan which would provide ample workspace while also accommodating his desire for an open-concept kitchen. To complement this layout, we proposed Shaker-style cabinets known for their timeless appeal and durability.
For the countertops, we recommended Quartz due to its resistance to stains and scratches. A Drop-In sink was chosen for its easy installation and maintenance. Porcelain flooring was selected for its durability and aesthetic appeal, while recessed lighting was installed to provide ample illumination without compromising on style.
The Transformation
Cabinets: Shaker
Floorplan type: P-Shaped
Countertops: Quartz
Sinks: Drop-In
Flooring: Porcelain
Lighting: Recessed
The project spanned over a month, during which we meticulously worked on each aspect of the kitchen. Our team ensured that every detail was taken care of - from the initial design phase to the final touches. The result was a stunning kitchen that reflected Tom's personality and met his functional needs.
A Testament to Our Commitment
This project serves as a testament to our commitment to delivering quality work within stipulated timelines. But more than that, it is a reflection of our belief in building relationships with our clients based on trust and mutual respect.
At Creative Design & Build, Inc., we don't just remodel homes - we transform lives. We believe in bringing dreams to life, one kitchen at a time. And this is precisely what we did for Tom A., right here in San Diego.
Join Us in Our Journey
If you're looking for a home remodeling contractor in San Diego County who can bring your vision to life, look no further than Creative Design & Build, Inc. With our expertise and commitment to excellence, we promise to deliver a space that you'll love for years to come.
Contact us today at +1 866-627-2001 or visit our website at https://www.creativedesignandbuildinc.com/ to learn more about our services.
Testimonial:
---
Unleashing a Kitchen Transformation Dream in San Diego

At Creative Design & Build, Inc., we take pride in our ability…

October 19, 2023

Homeowner
Kitchen Remodel 92115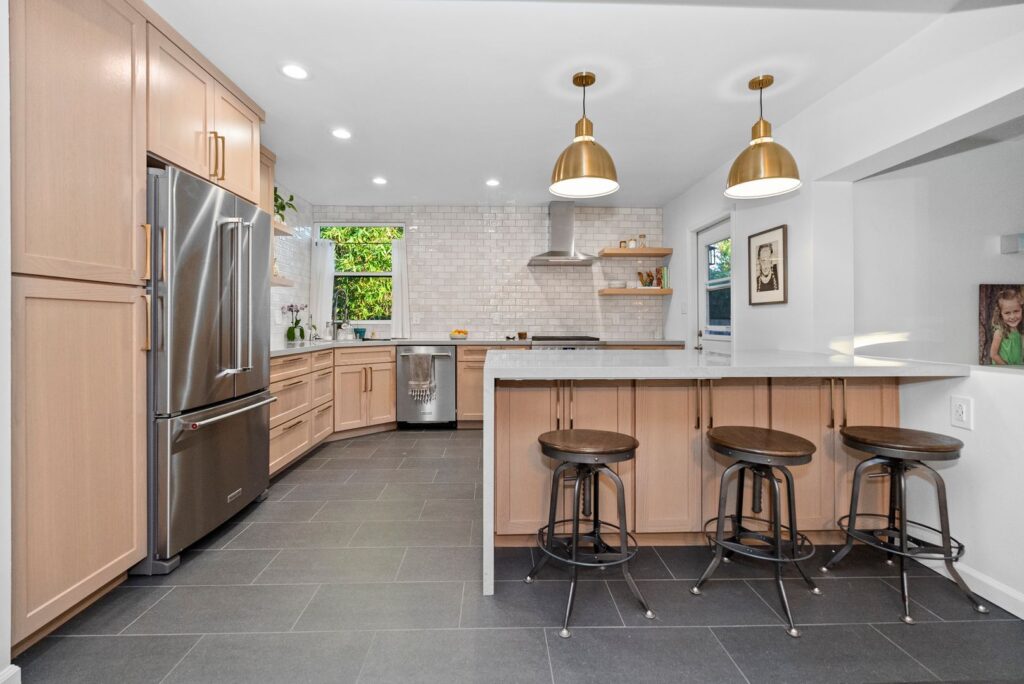 Location:
---
San Diego, CA 92115, USA