Floor and Fireplace Remodel San Marcos CA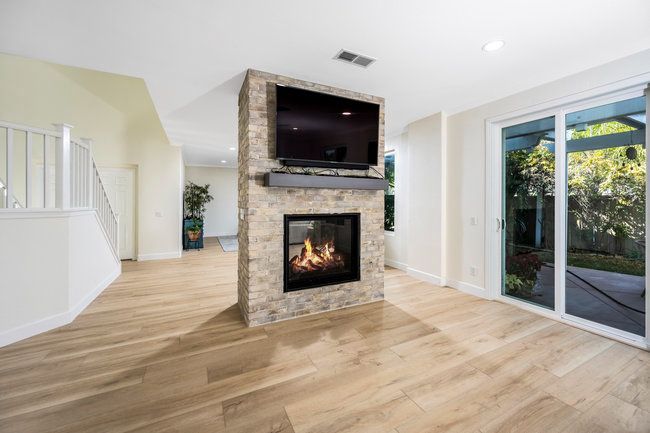 Our Creative Design & Build team has been in the home remodeling industry for over 15 years and we take pride in providing our clients with a design-build experience they won't find anywhere else.

Lili is a homeowner in San Marcos, CA. He contacted our office and reached out about wanting to refinish his floor and fireplace. We were happy to help and sent over our team of experts to give him the redesign he wanted.

We started by removing the old carpet, vinyl tiles, and linoleum flooring from the living room and kitchen area. After that, we installed new vinyl tiles in both the kitchen and living room area. Finally, we brushed on a new coat of polyurethane to seal it all in.

Lili's home looks great! Our team did a fantastic job with this project and he couldn't be happier with the results! If you're in the market for a floor or fireplace remodel in San Marcos, CA, be sure to contact our office today.
Testimonial:
---
Floor and Fireplace Remodel San Marcos CA

Our Creative Design & Build team has been in the home remodeling…

January 26, 2022

Homeowner

installing new vinyl floor and veneer bricks to fireplace
Floor and Fireplace remodel San Marcos CA
installing new vinyl floor and veneer bricks to fireplace
Location:
---