Exploring Wood Countertops For Your San Diego Kitchen
Countertops are easily the most noticeable features in any given kitchen. They are also easily the most used fixtures in a kitchen. If you're in the market for new kitchen countertops, some of the more common options you are likely to run into include marble, granite, quartz, laminate, and concrete. However, another not-so-common but very intriguing option is wood.
How would you feel about wood countertops for your kitchen remodeling Bonsall project?
Can you really have wood countertops?
Yes you can. Wood has not been a very common material for countertops due to the popularity of other mainstream materials mentioned above. However, if designed well, constructed with expertise, and maintained carefully, a wood countertop will look, function, and even feel better than most modern options in the market. And although not common, kitchen wood countertops do exist. In fact, they seem to be coming back in style.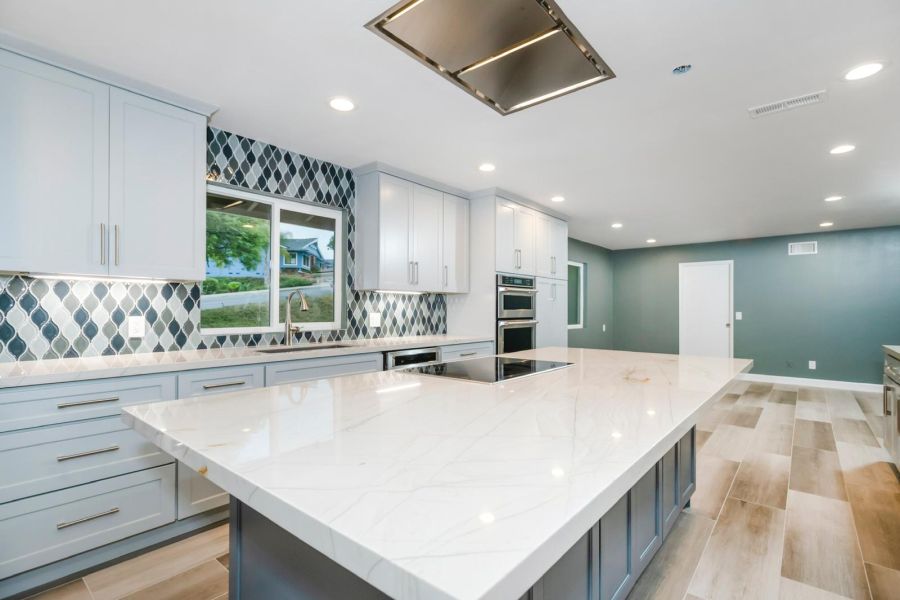 Best wood varieties for kitchen countertops
When looking for a wood kitchen countertop, or when designing one, it is obviously best to go with a hardwood. That is because hardwoods will resist damage by moisture, pests, and mold much better. If prepared and finished well, they should provide the same longevity that hardwood floors are known and loved for. So what wood species are best for kitchen countertops? Experts recommend Oak, Teak, Maple, Cherry, Beech, and Walnut.
Design options
One of the great advantages of using wood for your SD kitchen remodel is that it can be designed and customized in many ways to suit varying tastes and to make it stand out even more.
An unfinished and rugged look is perfect for a throwback rustic look. Smooth, clean, and straight lines provide great contemporary styles. For some extra color you could look into paint options or staining. Torching the wood for a dark charred look that also adds the durability is also an option. And if you want to go the extra mile and bump up the aesthetics, look into epoxy resin designs.
Maintenance tips
Wood fixtures need maintenance. If you use the right hardwoods that have been treated for pest and moisture, that maintenance will only be minimal. Some of the maintenance you should expect to carry out over time includes re-sealing the wood to maintain a waterproof layer and waxing to maintain a glossy layer that also makes the top easy to clean. Over time you may also need to have the wood countertops sanded down and sealed again to get rid of signs of wear caused by dings, knife cuts, notches, and stains.
Wood you look at that!
At Creative Design & Build we have worked with wood on numerous projects. And that includes on kitchen countertops which have turned beautiful by the way. If you are curious about installing unique and catchy wood kitchen countertops talk to us about designs, options, installations, and maintenance. We have just the right people to walk you through the potentially focal piece of your remodeled kitchen.