Selling Your Home in San Diego? Remodel Your Kitchen and Sell Quicker
The southern California region around San Diego is a highly-sought after real estate market. Many people looking to live or work in the area look to buy homes or rent commercial spaces in places such as Poway and El Cajon. If you are making plans to sell your home in this area (or any area really), it helps to make sure that your kitchen is in great shape before listing. A small investment to remodel your kitchen can help you attract more bids and sell your house faster. Read on to learn more.
Why the kitchen?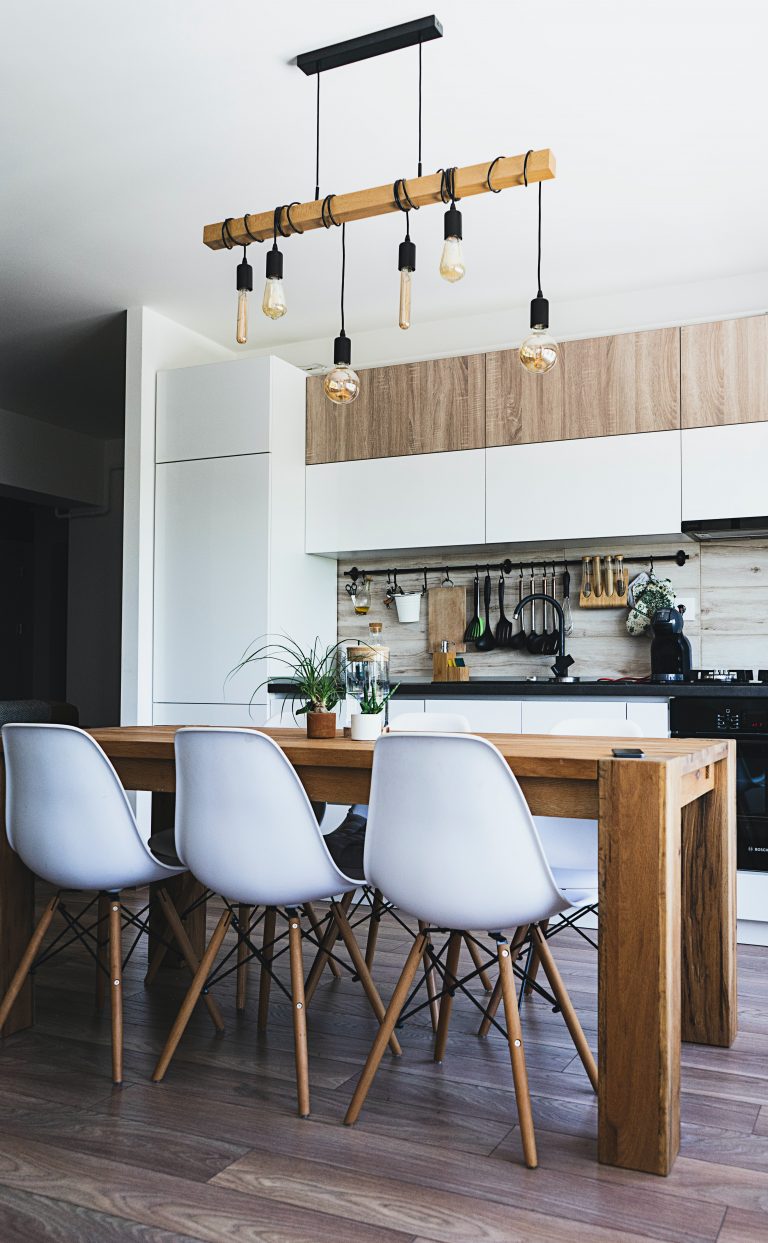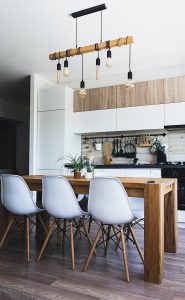 Prospective home buyers will inspect each and every part of the house you're selling, including the outdoor areas. And all of these areas matter to them. In fact some homebuyers are sold by the spacious and well-manicured backyard or an elegant master bedroom. But the one area that is never hit-and-miss is the kitchen.
The kitchen is the most focal room in the house. It is a very active space and it is quite exposed to everyone that comes into the house. Also, for most wives, the kitchen is their playground and they would like for it to be perfect if they are to buy the property.
Cool touches to consider for a modern kitchen
One of the most sought-after looks for kitchens today is a clean and elegant modern design. And you can remodel your kitchen to get this look in a number of ways.
i. New appliances:
Install new modern appliances, preferably in stainless steel. This includes a refrigerator, cooker oven, microwave, wine cooler, etc.
ii. Brighter walls:
A dull kitchen tends to look smaller and is functionally harder to work in. Brighten up your kitchen by painting the walls. Shades of white are perfect for a modern look and other bright colors are good options too. Also consider swapping dull cabinet doors and drawers for brighter hues.
iii. Better lighting:
Install modern lighting. Some of the favorite lighting options for modern kitchens include recessed ceiling lighting and pendant lights.
iv. Modern furniture:
Get rid of any worn furniture and set up some cozy and functional alternatives. One must-have is a set of stools for your breakfast nook or island.
v. Flooring:
Worn or ugly tiles have no place in a modern house that is up for sale. Plain ceramic tiles or wooden flooring are great options.
Other important rooms you could work on
If you have already worked on your kitchen, or if you think your kitchen is in pretty good shape, there are a number of other areas you could also work on to make your property highly attractive to prospective buyers in El Cajon and Poway. They include:
Master bathroom: Install a "his and hers" sink and a shower enclosure. A bath tub would be nice too if possible.
Master closet: Make sure the closet is large enough and bright. A large closet will go a long way in impressing buyers.
Living room: Create a relaxed atmosphere with lots of natural light, comfy seating, and touches of modern décor.
Outdoors: Add green grass and shrubbery to the outdoor and install recreational seating areas such as a patio, pergola, gazebo, raised deck, etc.
If you need kitchen remodeling El Cajon experts, look no further than Creative Design and Build. We serve all of San Diego including Chula Vista, La Mesa, El Cajon, Santee, Poway, and Del Mar.
Stamped Concrete: What We Love About It!
Since it came into style a few years ago, stamped concrete has enjoyed great success and lots of positive feedback from clients and contractors alike. We work with stamped concrete a lot and we love it too. And the same reasons we love this paving technique are the same reasons why you might want to install the same in your driveway, poolside, patio, or other part of our outdoors.
Quick & easy to install
Stamped concrete is easy to install. The process is straightforward and not complicated at all. Once the ground has been prepared and stabilized, the concrete is simply poured into place. It is then stamped into the agreed design before being left to cure and harden. As you can see, chances of things going wrong are quite minimal here. Not only can the ground be installed within a relatively short amount of time, the process also doesn't require fitting of pieces bit by bit as is the case with pavers.
Ideal for kids use
It is important to evaluate just how friendly your choice of paving is to your entire family. Stamped concrete provides a safe and gentle surface for kids to play on. Unlike asphalt or paving blocks which are rough and textured, stamped concrete has a smooth and even surface. Your kids can play on this surface without incurring any breaks or cuts on their skin easily. Even for textured finishes you can have smooth pebbles added onto the surface and still enjoy a smooth finish that is safe for kids' use.
Easy to clean
When it comes to maintenance, stamped concrete and even plain concrete surfaces are quite easy to work with. They do not stain as easily as pavers, tiles or natural stone and they are easier to wipe or brush compared to asphalt. In most cases simply spraying the surface with a high pressure washer will do the trick. Whether you have kids or like to entertain outside, cleaning up after won't be that much of a chore.
Numerous designs to choose from
One of the most attractive perks of stamped concrete is the design versatility it offers. The finished surface can be stamped into almost any design. Most interestingly, you can get designs that resemble bricks, pavers, timber, tiles, natural stone, brick, cobblestones, and more. This way you can enjoy the affordability and easy maintenance of concrete while adding the aesthetics of timber, brick or any other material.
Versatile use
The versatility of stamped concrete goes far beyond design. It also stretches to use. Grounds covered in stamped concrete can be used for a lot of uses, either exclusively or all together. These applications include parking cars, as outdoor eating areas, patio grounds, kids' playing grounds, driveways, cleaning areas, DIY workshops, etc.
Love stamped concrete just like us? Request a quote from Creative Design & Build to see just how affordable it can get. We also provide other hardscaping options such as laying pavers and fire pit installation and more.
Important Factors To Consider Before Carrying Out A Garage ADU
A garage ADU (accessory dwelling unit) is a great way to add a functional space into your home by converting your already existing garage space into something else. If carried out well, a garage ADU can expand the total livable square feet in your home, improve the value of your property, and add to the aesthetics of your home, among many other perks. However, it is not advisable to jump straight into a garage ADU. It's important that you first weigh these important considerations first.
Your need for a garage space
When you carry out a garage ADU, you essentially get rid of your garage. It ceases to exist and converts into some other space. For that reason, it is important that you carefully consider your need for garage space. After the ADU is completed you won't be able to reclaim your garage space back. If you plan to buy a car or sell the property in the future you might want to weigh how your ADU will affect that process.
Local building permits
Every local government has strict codes that govern construction and development. And this applies to ADUs as well. It may be illegal, you may need to carry out an inspection first, or you may even need to pay a fee. Your county or state could be an exception if you're lucky but it is advisable to err on the side of caution. Check with your local building inspector and see what the law says about building your ADU. Your building contractor can also shine some light on this if they have carried out similar work in the area.
Budgetary requirements
Though small, a simple garage ADU could end up gobbling up quite some money before it's completed. It is important that you tally up the costs diligently. Consult your contractor before you decide to start knocking down walls. Expenses such as insulation, roofing, electrical wiring, and flooring could push the total expenditure further up than you thought.
Construction disruptions to your ordinary life
Another factor that you should consider is how a garage ADU will cause disruptions to your ordinary life at home. For starters, if you have cars or good already under storage inside the garage you will need to clear them out. Then there's the noise from the construction, the construction waste that will follow, and the possible knocking down of adjacent walls. Be sure that you're ready for these disruptions and plan for them in advance so that you're well prepared when the job starts.
Your remaining outdoor space
Last but not least, it's also important to consider your outdoor space. Before you add another dwelling space to your home, ask yourself whether you're okay with encroaching onto your remaining outdoor space any further. If you have a very small outdoor space, your garage ADU could take up a small portion of it thereby making it even smaller. However, if you have a huge front lawn then you won't be as affected.
Creative Design & Build Inc. can help you plan your garage ADU in consideration of all these factors and more. We can also help you with your kitchen remodeling San Diego or bathroom remodeling San Diego project.
Great Ideas For Your Garage Space Conversion (ADU)
In this progressive age of advanced tech and amazing inventions, there are a lot of people who barely use their garage spaces. And the reason for that is they do not own cars. They either cycle to work or simply hail taxi rides from the comfort of their homes. Others own cars which they never use; they simply collect dust in the garage. If you are in a similar situation where you barely make any use of your garage space, an ADU (accessory dwelling unit) could be a great idea.
Through an ADU you get to make use of all your floor space. And, you can add an exciting new room to your home. This could be a:
Guest wing
Want to give you and your guests more privacy? Impress your friends and family when they come to visit by providing them with their very own suite away from the main family living area. This can work well if your garage holds two or more vehicles because that provides enough space for a self-contained wing.
Play room
Too much work and no play makes for a dull family. Give your family a space to play, laugh, and break away from the monotony that they're used to. A play room is an exciting addition that parents, children, and guests will all love. You can add play features such as a pool table, board games, dance games, and more.
Mud room
A garage is perfectly located to host the ideal mudroom. Make this a space where you and your kids can leave your wet clothes or muddy shoes before entering the main living quarters. This space can be made functional by adding shelving units and wall hangers to hold shoes and jackets respectively.
Storage closet
A lot of family homes lack enough storage space. Convert your garage into a space where extra clothes, bedding, old furniture, or idle appliances can be stored until they are needed again; or until they can be disposed away. Again, most of what is needed for this conversion is built-in smart storage. Just think of all the clutter you could get out of your living room, kitchen, and bedrooms.
Laundry room
Don't have a perfect spot for your laundry room? Your garage can make for a cozy, spacious, and modern laundry room. It's large enough to hold multiple washing machines and dryers, as well as washing sinks, a folding space, storage shelves, and space for holding all the dirty laundry.
Sun room
You could also choose to convert your garage into a sun room. Sun rooms are great living spaces where you and your family can relax, have meals, host friends, and of course – enjoy nature. A sun room will also give your home an outdoor living space and look.
All the above garage ADUs would make for exciting additions to any home while adding great functionality and value to your property. At Creative Design & Build we can make these garage ADUs come to life. We are also the kitchen remodeling experts in San Diego with the experience and expertise to makeover any room in your house.
Remodeling Practices to Secure A Higher Home-Sale Price
Most home owners plan a home remodel for either of these reasons; to improve the functionality and quality of living or, in order to sell the house in the near future. The two differ in terms of feasibility. For instance, spending $65,000 on a kitchen remodel to serve you for the next two decades sounds reasonable. However, spending such an amount on your kitchen only to sell it after 8 months is a financial mis-step as the kitchen is less likely to add such a sale price to the home. Follow these remodeling practices to secure a higher sale price for your home.
Think Cost versus Value
The rule of thumb is, never spend more on a remodel than you can recoup. Before deciding on any remodeling, have your home valued by a qualified home inspector. With the figure in mind, hire a professional contractor to guide you on the cost of remodeling. A kitchen remodeling San Diego contractor can advise you on whether your kitchen needs surface remodeling or full-scale remodeling to fetch a higher sale price.
Where you can, refurbish
Remodeling is expensive. With regards to selling the house, it is better to refurbish certain rooms rather than incur the expenses of a full-scale remodeling. For instance, you can forego replacing the hardwood in your kitchen and instead, refurbish it by sanding. Also, replacing a window sash is a more viable option compared to buying entirely new windows.
Prioritize kitchens and bathrooms
According to realtors, the kitchen and bathroom of any home makes or breaks the sale. Families spend quite a lot of time in these particular rooms, making them more likely to require repairs. Additionally, when home owners buy a house, they instinctively calculate the staggering costs of remodeling the kitchen or bathroom before they can move in. Hire a bathroom remodeling San Diego company to perform a full feasibility of the state of your bathroom including any plumbing works/repairs.
Focus on countertops
The countertops on your kitchen or bathroom make up to 40% of the room's appeal. Should you have weathered laminate countertops, replace them with ceramic, quartz or natural stone. They not only improve the optics of the room, but also reflect longevity.
Upgrade the fixtures and hardware
Any new home buyer will play around with the cabinets, dressers and other hardware to get a feel of their quality. Additionally, fixtures and hardware are among the top items that any savvy home buyer would want to remodel. Installing new fixtures and hardware will restore confidence in any home buyer.
Never forget to paint
Paint on the walls fade over time. Carefully-blended contemporary hues will transform any aged structure into a desirable home. When painting, use bright colors in space-challenged rooms as they improve ambient lighting and make the room look bigger. Also, do mind the deep shades as they tend to make a room darker in appearance.
Appearance over function
When remodeling to improve the quality of living, function usually takes the front seat. However, for resale purposes, appearance works far better than function. A home buyer will offer more if they like what they see, way before they can test the functionality of items such as a water heater.
5 Reasons Why White Kitchens Are Coming Back
Every now and then there are certain architectural or décor aspects of a build that everyone is either getting or aspiring to get. When it comes to kitchens, white is all the rage right now. A lot of people are raving about white kitchens and can't wait to have one. For clarity, a white kitchen is one where most of the decor is white. This includes the cabinets and drawers, the countertops, as well as the walls. You may be in the same boat. And if you're not it helps to know why so many people are drooling for all-white kitchens.
So here's a quick rundown of some of the perks of having a white kitchen.
White is classic/timeless
White is a classic color when it comes to many things, especially fashion. The same theory applies to kitchens. White kitchens are the same. They have a classic and timeless look that, although they might get overtaken by other trends from time to time, they will always get back in vogue. This makes a white kitchen an easy bet if you want a kitchen that will retain its looks for many years to come without needing another facelift.
White accentuates lighting really well
Another reason why lots of people are in love with white kitchens is lighting. Everyone knows that a kitchen needs to be well lit. Well white kitchens help to bounce the light around thereby keeping the entire space quite well lit. This works with both natural light as well as artificial light (white & warm). The effect is a sparkly kitchen akin to what you may see on a show room/house.
White works well with other décor aspects
When putting together a kitchen you must factor into consideration all the décor aspects involved. For example, you have the floor, the backsplash, the countertops, the lighting fixtures, etc. This might require delicate balancing if your kitchen cabinets, countertops and walls all had different colors. However, with a white kitchen you're in luck because you have very few other colors to work with. And white works with just about every other color.
White looks clean
The kitchen needs to be the cleanest space around your house because that's where all your food is prepared from. And it's not just enough to keep the place clean. It helps if the space looks clean as well. Some colors and shades can easily be mistaken for dirt. And spaces with such colors are a chore to maintain. Luckily, white looks clean just by default. It's also easy to spot dirt on white surfaces and get rid of it
Simplicity wins
Last but not least, an all-white kitchen embraces simplicity. And there's something very charming about that. Sure, white kitchens have a very sophisticated look. They look expensive and high-end, which is good. But the concept of an all-white kitchen is quite simple in design terms. And in today's world where it's easy to overthink or overcomplicate what you want, simplicity sometimes is usually the answer.
We are kitchen remodeling San Diego experts and we know all about white kitchens. Talk to us about your upcoming remodeling ideas!
The Ultimate Guide To Choosing The Right Roofing Material For Your House
The market today offers a huge variety of roofing materials. One gets to choose between asphalt shingles, metal tiles, plastic polymer tiles, slate tiles and concrete tiles. However, with so many options to choose from, the ordinary person may find it hard trying to choose the right roofing material that suits their needs. To help with that, we have compiled for you the ultimate guide to choosing the right roofing material.
Asphalt Shingles
 What are they made of?
Asphalt shingles are made of fiberglass or organic paper fiber that is infused with asphalt then finally coated with mineral granules.
How do they look like?
Asphalt shingles present themselves as sets of 3 traditional tiles. The thicker ones are known as architectural, and are best for snow-prone areas.
Are they environmental friendly?
Asphalt shingles are oil-based, which is not environmentally friendly. They however, can be recycled and utilized in landfills.
What are they best for?
Asphalt shingles are best used on steep sloping roofs. They are also preferred in regions prone to wild fires such as California because they are fire resistant.
What are the costs?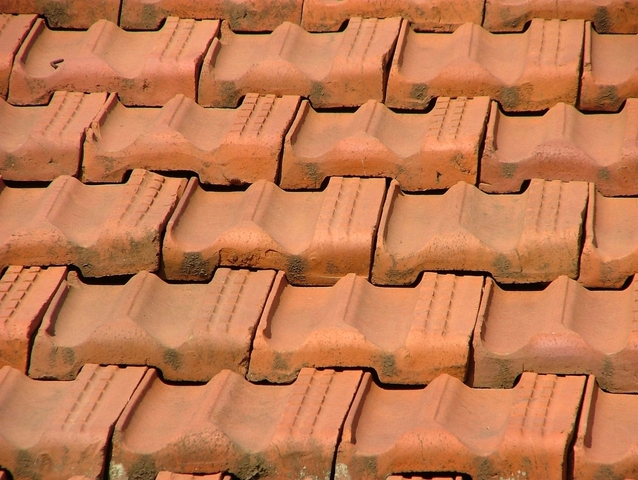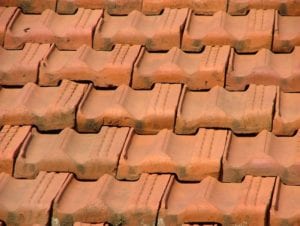 Asphalt shingles are among the cheapest roofing material you can find. The actual cost, however, may differ depending on where you are purchasing them from.
Metal tiles
 What are they made of?
Metal tiles are available in different materials including zinc alloy, steel, aluminum and copper. To ensure durability, steel roofs are coated with zinc or a paint finish that prevents rusting.
How do they look like?
Metal tiles are presented as tiles or sheets. Once installed, they are fastened with exposed or concealed fasteners.
Are they environmental friendly?
Metal tiles are made from recycled materials. They absorb less heat compared to asphalt shingles.
What are they best for?
Metal tiles work perfectly on both steep and low roofs. They are also the best for regions that are prone to fires and harsh winds.
What are the costs?
Steel metal tiles cost less than copper metal tiles. They are generally more expensive than asphalt shingles.
Plastic Polymer tiles
 What are they made of?
These are synthetic tiles made from high-tech plastic polymers.
How do they look like?
Plastic polymer tiles resemble wood or slate. The appearance varies depending on the type and intensity of mold after long use.
Are they environmental friendly?
The high-tech plastic polymer can easily be recycled and replaced.
What are they best for?
Plastic polymer is best for moderate to steep roofs due to their heavy long-lasting nature.
What are the costs?
They are more expensive compared to asphalt shingles and steel metal tiles.
Concrete tiles
 What are they made of?
They are made of a compounded mixture of sand and cement. They are really good fire resistant material.
How do they look like?
Concrete tiles look like normal slate, clay or wood tiles. The difference is in the texture. After installation, you may paint whichever color you desire.
Are they environmental friendly?
Concrete tiles are made from natural materials (sand & cement). No adverse effects have been related to concrete tiles.
What are they best for?
They are heavy, making them ideal for steeper inclined roof designs.
What are the costs?
Concrete tiles are slightly more expensive than asphalt shingles, but less expensive compared to metal tiles.
Slate tiles
 What are they made of?
They are made from normal slate which unfortunately makes them fragile and quite expensive. They are however durable and fire resistant.
How do they look like?
Slate tiles are usually dark grey in color, with an irregular yet appealing appearance.
Are they environmentally friendly?
Slates are made from natural material, making them recyclable.
What are they best for?
Slates are best used only on steep sloping roofs.
What are the costs?
Slate tiles are the most expensive roofing materials. They, however, are among the most long-lasting roofing materials.
The decision to have your home remodeled is a pretty straight one to make. However, choosing the right contractor for the home remodel may not be as simple. Clients get bombarded with hundreds of results upon initiating a simple search on the internet. So how do you choose the right contractor from the hundreds of available firms? We have compiled for you a list of 5 critical questions that you should ask a potential contractor before commencing any repairs or remodeling works.
How long have you been in the industry?
Practice makes perfect. It is within your right to want to know how long the contractor has been in the industry. Experience, just like in any other work scenario, contributes a lot to the quality of work. A contractor that has been in the industry for at least 10 years has most likely tried all the market trends and innovations in the construction field. Therefore, they are more likely to offer better services compared to younger firms/contractors. Although this is not an exact science, you are better off with a contractor that has more years under their belt.
Are you licensed?
A home remodel costs money; your hard earned money. So you want to be served by a firm that is legally qualified to offer such services. Most contractors are regulated by the state government. For instance, contractors in California are required to be licensed and registered with the California Department of Consumer Affairs Contractors State License Board. Working with an unlicensed firm could get you on the wrong side of the law. In case of malpractice, your building may face demolition.
Have you handled such a project before?
Contractors are different. Some specialize in roofing, others in paving, and others in bathroom remodels and so on. Renowned firms have a reliable team of experts that specialize in every project. Be keen to ask if they have undertaken a similar project in the past. A confident contractor will give you a detailed response on their procedures. You can also insist on viewing their portfolio of previous projects just to be sure.
What ideas can improve my project?
You hire contractors because they have the technical knowhow of what works and what doesn't. A good contractor shall provide you with specific details concerning ways of improving your project or why they prefer a certain material to another. For instance, a contractor seeking to undertake a kitchen remodel should advise you on the different kitchen layouts that work for your space. A contractor that refrains from giving you their professional input is a red flag.
Do you have any references that may vouch for you?
Good work speaks for itself. Satisfied clients like recommending a good firm to others. Dissatisfied clients, too, are sure to voice their complaints. Asking for references gives you an insight of what others think about the contractor's services. You can view these from testimonials on their website, or independent and trusted reviewers such as Yelp or Home Advisor.