Need Space For A Rental Unit On Your San Diego Property? Check Out These Ideas
The real estate market in San Diego has been on the rise in recent times. While this may mean higher buying prices, it also means more demand and lucrative rental prices for those already owning a piece of property in this section of Southern California. With the help of a company such as Creative Design & Build, you can easily turn some of your space into a fully functioning rental unit and start earning some decent passive income. Interested?
Below, see some of our ideas on some of the areas you can convert into a rental unit in your home.
Garage ADU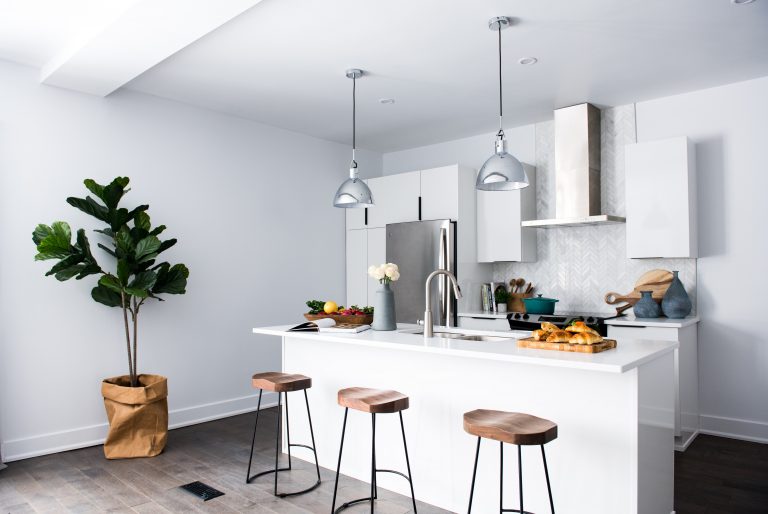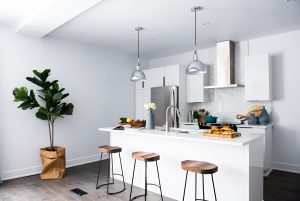 Got a garage that you no longer actively use? This could be a perfect rental space if it is big enough, e.g. a double garage space. This space is already connected to the main house and is insulated. All that is needed is an ADU (accessory dwelling unit) remodel to get this space ready and habitable. It could act as a bedroom or small studio for a single adult. And they can have their own independent entrance door so you still get to enjoy your privacy.
Basement remodel
Have a basement that you have no idea what to do with? Not everyone has their basement functioning as a man cave, home theatre or children's play room. Quite a lot of basements are empty and neglected. With a bit of investment these large spaces can be turned into guest wings that can then be rented out. Most often have a bathroom so a kitchen is then added via a kitchen remodeling San Diego installation. After working on the flooring, lighting, walls, and adding furniture, the space is usually good to go.
Pool house installation/remodel
If you have a pool house on your San Diego home that too can easily be flipped into an awesome rental unit. It can even work as a short term rental unit that you could list online for visiting tourists. A pool house is likely to fetch very good rental rates if done well because it has the potential to carry that leisurely high-end look and feel. If you don't have a pool house but have adequate outdoor space and a pool, we could install one for you. And when you're not renting it out you could use it as a guest wing or as an actual pool house.
Room addition/ house extension
If your outdoor space is not that abundant, a good alternative is a room addition process. This is where we add a new room somewhere adjacent to your existing house. We can even add a new living suite complete with a kitchenette and a bathroom thanks to our bathroom remodeling San Diego experts. We often do this for families who have outgrown their house. But the same also works very well for shrewd homeowners who don't mind becoming landlords as well.
Feeling like a landlord yet? For any of the above projects Creative Design & Build can handle the entire project management including application for permits, drawing up designs, and even installing furniture.
Stamped Concrete: What We Love About It!
Since it came into style a few years ago, stamped concrete has enjoyed great success and lots of positive feedback from clients and contractors alike. We work with stamped concrete a lot and we love it too. And the same reasons we love this paving technique are the same reasons why you might want to install the same in your driveway, poolside, patio, or other part of our outdoors.
Quick & easy to install
Stamped concrete is easy to install. The process is straightforward and not complicated at all. Once the ground has been prepared and stabilized, the concrete is simply poured into place. It is then stamped into the agreed design before being left to cure and harden. As you can see, chances of things going wrong are quite minimal here. Not only can the ground be installed within a relatively short amount of time, the process also doesn't require fitting of pieces bit by bit as is the case with pavers.
Ideal for kids use
It is important to evaluate just how friendly your choice of paving is to your entire family. Stamped concrete provides a safe and gentle surface for kids to play on. Unlike asphalt or paving blocks which are rough and textured, stamped concrete has a smooth and even surface. Your kids can play on this surface without incurring any breaks or cuts on their skin easily. Even for textured finishes you can have smooth pebbles added onto the surface and still enjoy a smooth finish that is safe for kids' use.
Easy to clean
When it comes to maintenance, stamped concrete and even plain concrete surfaces are quite easy to work with. They do not stain as easily as pavers, tiles or natural stone and they are easier to wipe or brush compared to asphalt. In most cases simply spraying the surface with a high pressure washer will do the trick. Whether you have kids or like to entertain outside, cleaning up after won't be that much of a chore.
Numerous designs to choose from
One of the most attractive perks of stamped concrete is the design versatility it offers. The finished surface can be stamped into almost any design. Most interestingly, you can get designs that resemble bricks, pavers, timber, tiles, natural stone, brick, cobblestones, and more. This way you can enjoy the affordability and easy maintenance of concrete while adding the aesthetics of timber, brick or any other material.
Versatile use
The versatility of stamped concrete goes far beyond design. It also stretches to use. Grounds covered in stamped concrete can be used for a lot of uses, either exclusively or all together. These applications include parking cars, as outdoor eating areas, patio grounds, kids' playing grounds, driveways, cleaning areas, DIY workshops, etc.
Love stamped concrete just like us? Request a quote from Creative Design & Build to see just how affordable it can get. We also provide other hardscaping options such as laying pavers and fire pit installation and more.
The 5 Most Important Questions When Choosing A Designer For Your Kitchen Or Bathroom Remodel
Today, kitchen and bathroom remodels are a dime a dozen. Choosing to remodel your space is not the difficult part, clearly. The most difficult part of a remodel today is finding the right designer to work with; someone who will execute your vision as you see it. So how then can you find such a person, what do you need to look out for, what questions do you need to ask?
This is what you need to ask yourself before picking a designer for your kitchen remodel or bathroom remodel.
Have they done similar work before?
Contractors dabble in lots of fields. Most have their fingers in every type of work you can think of. And that may not necessarily be a bad thing. However, do not assume that any contractor you across automatically qualifies for the specific type of work you need done. Perhaps they have only worked on roofs and exterior works and have never built a kitchen or bathroom. So always find out if they have done similar work before. And if possible they should show you some examples for comparison.
Do they have a clear work schedule?
Still on some contractors having their fingers in various jobs, you don't want to work with someone whose attention is split between various projects. You want a contractor that has all their focus on your kitchen or bathroom remodel. So always ask prospective candidates if they have a clear work schedule. And if they are slated to start on a certain project in the near future, make sure that they have enough time to complete your work between now and then; you don't want them rushing your work just so they can jump onto the next job when the time comes.
Do they understand and love the idea behind your remodel?
A remodel is personal for you as the client. You are heavily invested in the process and you know exactly what you want to do to your spaces. It is important, therefore, that the remodel designer you choose to work with understands your idea and loves it just as much. That way they will be invested as well and will do whatever is needed to give you the results you want without compromising. Think about it, if your designer does not love the idea or understand it, how then can they actualize it?
Do they have great ideas to chip into the project?
It is not enough that your designer understands and loves your idea, can they add value to it as well? Can they contribute ideas to make your kitchen or bathroom even better and more durable or functional? It's only right that they do because they are the experts and you're paying them to add their value, skills, and experience to your project.
Are they licensed, insured, and bonded?
Last, but not least, ask your designer if they have the requisite documents to operate. These requirements will allow you to establish that you're working with an authentic contractor and that your work is protected should anything go wrong. A state license tells you that they are allowed to do the work, insurance tells you that you will be compensated should something go wrong, and a bond assures you that your work will get completed should your contractor be unable to.
Creative Design & Build is your ideal partner for your kitchen remodeling in San Diego or your bathroom remodeling in San Diego. Talk to us today and let us help you achieve your dream space!