5 Signs That Your Kitchen Needs A Remodel
The kitchen is easily the most renovated space in any part of any house. This is largely due to the fact that the kitchen experiences the most hours of tear and wear in any given household. By a rough estimate, most domestic kitchens will need some sort of renovation every five years. And that should beg the question – when was the last time your kitchen got a remodel? Below, see how you can tell whether it's time to give your kitchen a facelift.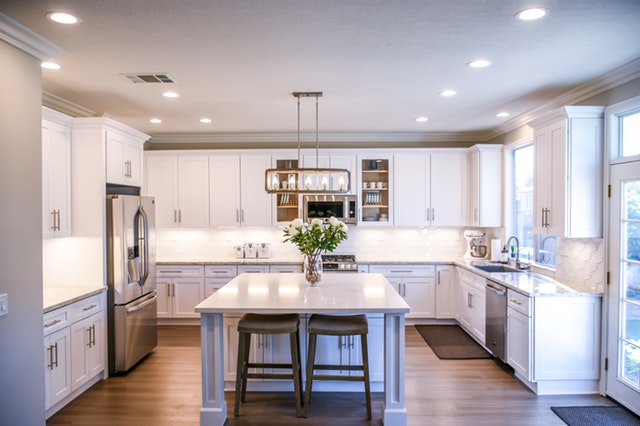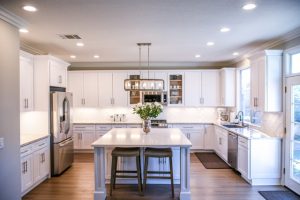 1. Outdated paint or wallpaper
The walls of a kitchen will betray the age and neglect that it has endured over the years. If your kitchen has peeling paint, stained wallpaper, or smoke-covered ceilings, that's an indicator that the space could do with a fresh coat of paint and some new vibrant colors to brighten up the place again. Luckily, these are easy areas to cover. It can take as little as a day to repaint the walls; and it doesn't cost as much.
2. Squeaky and leaking faucets
Plumbing is the key infrastructure of any given kitchen. If your kitchen has squeaky faucets or leaky pipes then that's a clear indicator that your plumbing system needs a critical look. You may need to install new faucets and have the drain pipes reworked as well. This will help ward off leaks and burst/blocked drain pipes that could damage the walls, cause rot, and eventually stall your kitchen operations, albeit temporarily (but not without costing you some good money, of course).
3. Not enough floor space
With time, kitchens are becoming bigger and bigger. While kitchens in the past just needed to be nooks where food could be cooked and prepared in, today's kitchens have taken over other mandates such as entertaining guests and even sharing meals. Plus, modern kitchens have to hold a lot, from appliances to pantries. So if your kitchen is starting to feel a little small, chances are that it is. And with a remodel you just may be able to increase the floor space and create a larger space.
4. Poor layout
Poor layout in a kitchen will greatly hinder its functionality. The various spaces in the kitchen need to flow seamlessly in order to allow maximum output when preparing meals, cooking, serving meals, or when cleaning up. If your kitchen's layout is inhibiting this flow then perhaps you need a remodel to reorganize it. You could move different things about and create a new layout that puts everything where it needs to be.
5. Outdated electronics
Another way to tell if your kitchen needs to be guided into the modern era is outdated electronics. No one is saying that a kitchen has to have all the bells and whistles. But it wouldn't hurt either if you can afford it. Besides, outdated electronics will need to be replaced eventually. If you invest in modern electronics you'll improve the efficiency of your kitchen, increase the value of your home, and probably save more on electricity because newer electronics are likely to be more eco-friendly.
Need kitchen remodeling San Diego experts? Look no further. Creative Design & Build can reimagine your kitchen and add modern, elegant touches to it.
Great Ideas For Your Garage Space Conversion (ADU)
In this progressive age of advanced tech and amazing inventions, there are a lot of people who barely use their garage spaces. And the reason for that is they do not own cars. They either cycle to work or simply hail taxi rides from the comfort of their homes. Others own cars which they never use; they simply collect dust in the garage. If you are in a similar situation where you barely make any use of your garage space, an ADU (accessory dwelling unit) could be a great idea.
Through an ADU you get to make use of all your floor space. And, you can add an exciting new room to your home. This could be a:
Guest wing
Want to give you and your guests more privacy? Impress your friends and family when they come to visit by providing them with their very own suite away from the main family living area. This can work well if your garage holds two or more vehicles because that provides enough space for a self-contained wing.
Play room
Too much work and no play makes for a dull family. Give your family a space to play, laugh, and break away from the monotony that they're used to. A play room is an exciting addition that parents, children, and guests will all love. You can add play features such as a pool table, board games, dance games, and more.
Mud room
A garage is perfectly located to host the ideal mudroom. Make this a space where you and your kids can leave your wet clothes or muddy shoes before entering the main living quarters. This space can be made functional by adding shelving units and wall hangers to hold shoes and jackets respectively.
Storage closet
A lot of family homes lack enough storage space. Convert your garage into a space where extra clothes, bedding, old furniture, or idle appliances can be stored until they are needed again; or until they can be disposed away. Again, most of what is needed for this conversion is built-in smart storage. Just think of all the clutter you could get out of your living room, kitchen, and bedrooms.
Laundry room
Don't have a perfect spot for your laundry room? Your garage can make for a cozy, spacious, and modern laundry room. It's large enough to hold multiple washing machines and dryers, as well as washing sinks, a folding space, storage shelves, and space for holding all the dirty laundry.
Sun room
You could also choose to convert your garage into a sun room. Sun rooms are great living spaces where you and your family can relax, have meals, host friends, and of course – enjoy nature. A sun room will also give your home an outdoor living space and look.
All the above garage ADUs would make for exciting additions to any home while adding great functionality and value to your property. At Creative Design & Build we can make these garage ADUs come to life. We are also the kitchen remodeling experts in San Diego with the experience and expertise to makeover any room in your house.