5 Growing Kitchen Trends To Look Out For In 2020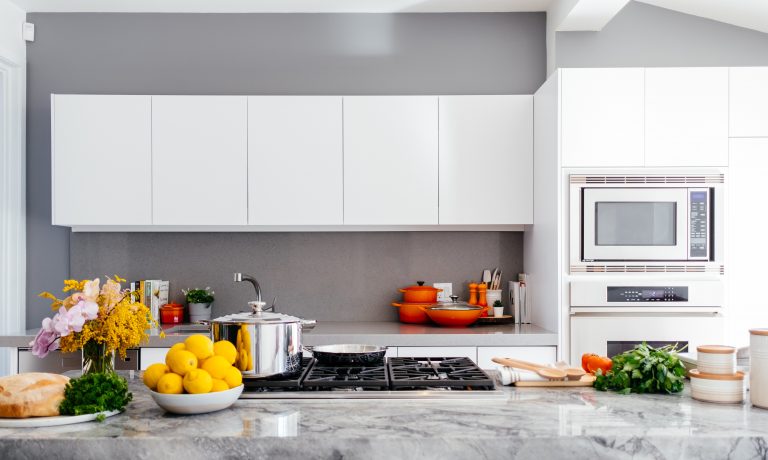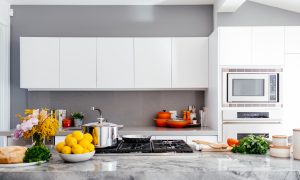 2020 is around the corner. And if you're planning to take on a kitchen remodeling San Diego project next year, you must be wondering what trends will be hot then and after. Without a doubt, some design trends are slated to dominate the kitchen scene in the next decade. Some may be fresh off the boat and others may be older styles getting back in vogue. Check them out below and see if there's any that gets you excited.
Colors and more colors
2019 and the years before it has seen the varieties of colors used in kitchens reduce significantly. Minimalist and contemporary designs have led to kitchens with two or just three colors. In 2020 expect to see colors roaring back into the kitchens. We're talking bright colors everywhere from the floors to the walls and furniture. Bright colors such as yellow, orange and blue are expected to be the top favorites. Kitchens will also feature bright décor pieces such as artwork in form of wall hangings and centerpieces.
Open space kitchens
Open plan kitchens are already a thing. A lot of kitchen remodels today entail knocking down walls to create a direct line of sight from the kitchen to the living or dining room. In 2020 open plan kitchens will get even bigger. Designers and home owners will push the envelope on just how open kitchens can be. There's going to be hardly any line separating the kitchens from the living rooms. Expect to see concepts that merger both areas into one warm, functional, and busy space.
Handleless storage spaces
Who needs kitchen handles in the next decade? Kitchen cabinets and drawers will not be left behind in 2020. In an effort to get cleaner designs with even more modern touches, storage handles are likely to get the cold shoulder. Expect to see more cabinet designs that feature the more modern push-to-open technology. This trend will provide better design flow not only visually, but also functionally.
Wood
Wood, too, has been making a slow comeback to the kitchen scene in recent years. In 2020 wood will get even bigger and most kitchens will feature it in varying degrees. Expect to see more rustic themes or ambitious designs that blend wood with modern materials such as concrete or marble. Designers will push for more wood on countertops, vaulted ceilings, flooring, kitchen islands, and assorted kitchen furniture.
Black is the new white
Even as color makes a comeback in 2020, black will also enjoy more uptake in the market. Homeowners have been warming up to it in recent years and this momentum is not going to slow down. In any case, designers are likely to find a balance between applying black and shades of other bright colors. Expect to see more black on floors, walls, ceilings, countertops, cabinets, kitchen furniture, and kitchen fittings.
What trends are you looking forward to in 2020 as far as kitchen and bathroom remodeling San Diego is concerned?
Tips On How To Make A Small Kitchen Appear Bigger
Not every house is lucky enough to have a sprawling kitchen with lots of space and lots of storage. Small housing units can only manage tiny kitchens on their floor space. And these often sport galley or Pullman kitchen layouts. Whatever the case, if you have a small kitchen you might be asking yourself how to make it look bigger. Well, here are a few tips on how to do just that.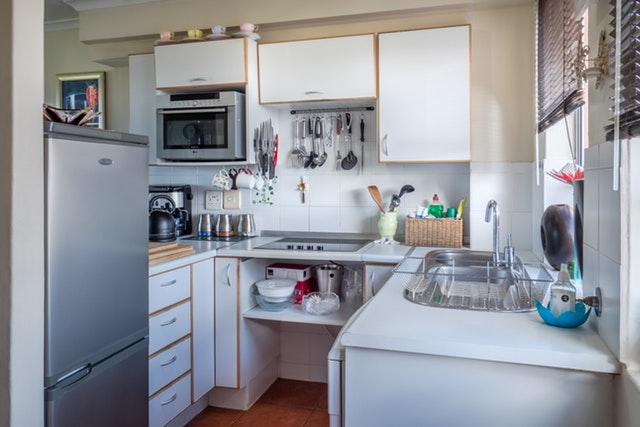 Install smaller appliances
Large appliances are not the best fit for small kitchens. They take up too much space and actually make the room appear smaller than it is due to the effects proportionality. So instead of using the same size fridge, cookers, and dishwashers that you'd use in a large kitchen, go for smaller appliances. They cost less and they will fit in your small kitchen better. This single trick alone can free up as much as 40% of your kitchen space.
Avoid overhead storage cabinets
Almost every kitchen today has overhead storage cabinets. That is where most people store extra cutlery, canned food, and various kitchen accessories. Functionality aside, overhead storage does not work well for small kitchens in terms of space. They take up valuable space and box the room in making it appear much smaller than it is. If you get rid of this overheard storage, you get to free up about a foot and a half of space all along the walls. If yours is a galley kitchen that amounts to about 3 feet of overhead space all around. That is a lot of space for a small kitchen and freeing it up can make a huge difference.
Declutter and adopt a minimalist look
Small spaces, especially kitchens, do not have the luxury of clutter. Larger homes and larger kitchens can manage to accommodate clutter because there's lots of space to stash it in. But in smaller spaces, the clutter edges in on valuable limited space. And that is not practical or sustainable. So declutter and only store food supplies to last you a week. Keep your workspace clean and clear and maintain a minimalist design where you only stock the basics. This will have a tremendous effect on your kitchen by psychologically giving off the impression of space.
Let in lots of light
You can also make your tiny kitchen look bigger than it is by adding more light to it. Darker spaces tend to look smaller than they are. And that could be because dark areas are not very visible and therefore they appear not to exist. Let in more light into your small kitchen by fitting bigger windows where possible. You can also give your kitchen an open layout to let in more light from the living room area. And thirdly, you can install better lighting. Four, you can brighten your walls to help retain and reflect light better.
If you are in need of kitchen remodeling Carlsbad contractors, you have come to the right place. Creative Design & Build has the expertise and experience to transform your kitchen space no matter what size it is. Book your remodel today and enjoy 15% OFF!
Why Visiting A Showroom Is Critical When Choosing Your Next Kitchen Remodel Contractor
Remodeling your kitchen is an exciting undertaking.You have all these wonderful ideas and concepts flashing through your eyes and you can't wait to get it all done. If executed well, a kitchen remodel can add convenience, class, and value to your home. To make sure that your kitchen remodel goes well so that you can enjoy all these things we advise that you pop into a showroom when choosing your kitchen remodel contractor. And here's why:
See their expertise and skills firsthand
A showroom allows you to experience firsthandwhat your kitchen remodeling contractor can do for you. It takes a lot of guesswork out of the equation and saves you a lot of time. Instead of looking at pictures online, on a catalogue, or in an email you get to see the real thing – in person. One minute into a showroom and you can already tell if the designer fits your style or not. You will clearly see what their design strengths are and what architectural styles they lean towards. You may not even need to ask about their past work or request referrals of past clients. Everything you need to see is right in front of you. And this helps save you from choosing the wrong contractor for the job.
Discuss designs and trends one on one
Another great perk of visiting a showroom is that you get to discuss your remodel needs in a space where you can clearly explain what you want. You can point at various types of lighting, compare different types of countertops, go over various tile designs, and basically explore almost all design ideas within a practical setting. Even if you previously had no idea of what you wanted, the showroom will allow you to practically put together a vision of what design elements you'd like in your dream kitchen. This will allow you to explain your vision to the kitchen contractor, and vice versa. Communication on what you want and what they will/can do is therefore very clear and very easy as well. And that greatly helps to prevent mistakes within the entire process.
Experiment to see what works and what doesn't
Within a kitchen design showroom you and your contractor have the ability to do a little experimenting as you try to put together the vision for your dream kitchen. It's the perfect space for you to see what within your vision will work and what will need to be changed. From countertops to appliances, and even wall paint, a showroom will enable you to see which design ideas are good and which ones you need to rethink. And the same works for the remodel contractor. All this helps to ensure that you get better results in the end.
If you are on the hunt for a kitchen remodeling Carlsbad contractor we are just what your kitchen and home needs. Get in touch and we can set up a meet at our showroom to discuss how to bring your dream kitchen to reality.