5 Reasons To Consider a Room Addition For Your House
Room additions have become quite common in the last decade. A typical room addition may entail adding a new bedroom, building a basement or even carving out a new bedroom on the upper floor. Every client has their own reason for seeking a room addition service. But there are a few general ones that could apply to anyone, including you.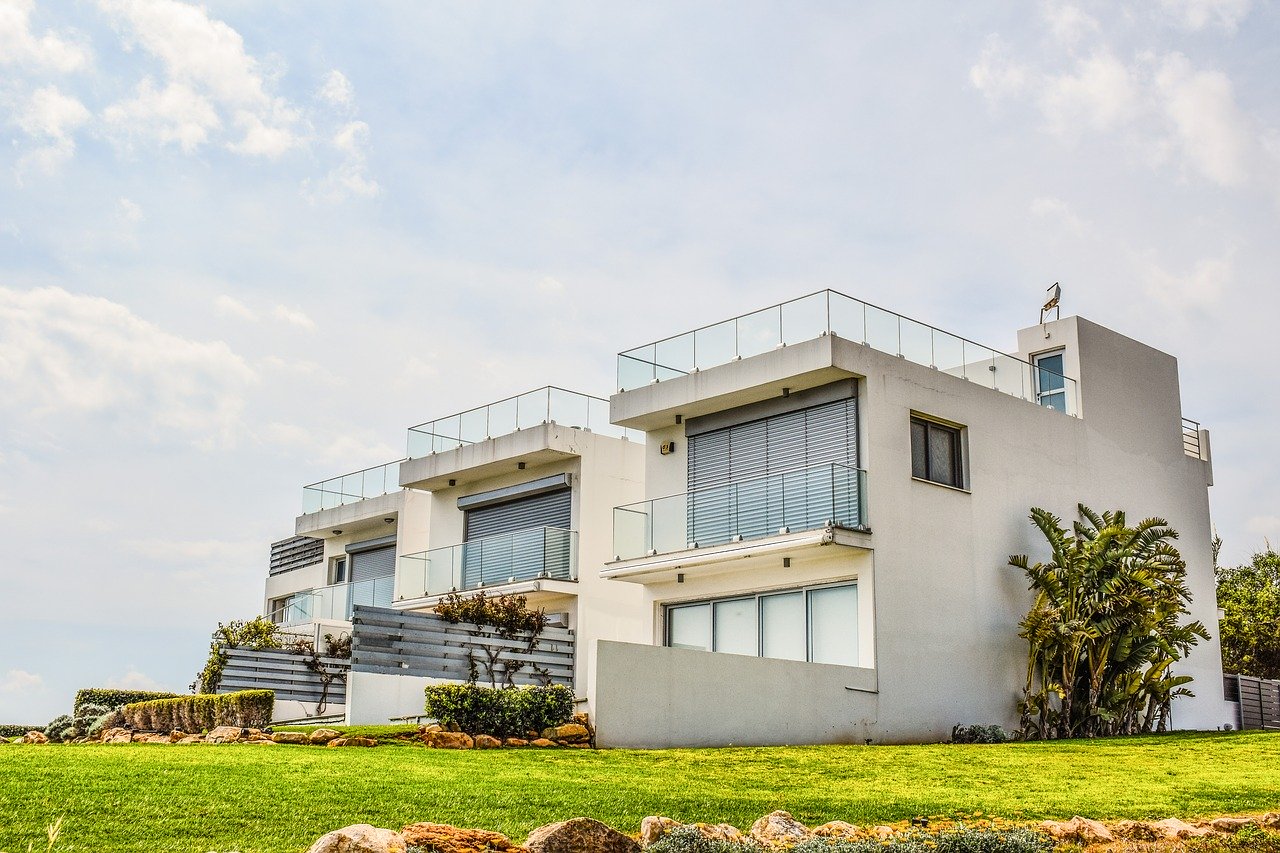 Create extra space for miscellaneous activities
Most modern homes should have one free room designated for miscellaneous activities. We're talking something other than a closet, home office, play room, mud room, or man cave. Your new miscellaneous room could be a great space for activities such as playing music (piano, drums, guitar, etc), drawing, painting, clay molding, woodwork, yoga, meditation, exercise, or other forms of art.
Create extra space for the growing family
Many family homes across the US have no extra bedrooms. All the available space is already taken up by the existing family. If you're a younger family, a room addition is great way to create space for a ballooning family. It is better to carve out such a space now as opposed to later when your family is already large and financially strained. Kids aside, an extra room for hosting visiting guests is not a bad idea at all.
Host your ageing parents in their retirement years
If you own a home, you have the unique opportunity to host your ageing parents within your home during their retirement years. It's a win-win of sorts; you get to look after them close by and they get to see their grandchildren every day. All you need for this is to build out a small suite for them, maybe a garage ADU. This is cheaper than building a granny pod.
Increase the market value of your home
Larger homes sell higher than smaller ones. Adding an extra room to your house could increase its value by about 10%. And it could make the unit more attractive to buyers if you live in an area that is favored by families. And although this is probably not the main reason for sanctioning a room addition, it is a nice bonus benefit that you should know about. So in the end, you do sort of recoup your room addition costs, and then some.
Collect passive income by renting free space
With uncertain economic times underway, and retirement years coming in the not-too-distant future, securing some passive rental income is a goldmine. And if you have a home, you are already one step closer to making that dream come true. You can convert your garage or basement into an ADU. Or you can build an external housing unit within your compound. With such units fetching decent rental incomes in modern cities such as San Diego, you could rake in a tidy sum every month to go toward your monthly living expenses.
Need room addition or kitchen remodeling services in San Diego? Talk to us at Creative Design & Build for floor plans, building designs, project management, cost analysis, building advice, and more.
5 Reasons Why White Kitchens Are Coming Back
Every now and then there are certain architectural or décor aspects of a build that everyone is either getting or aspiring to get. When it comes to kitchens, white is all the rage right now. A lot of people are raving about white kitchens and can't wait to have one. For clarity, a white kitchen is one where most of the decor is white. This includes the cabinets and drawers, the countertops, as well as the walls. You may be in the same boat. And if you're not it helps to know why so many people are drooling for all-white kitchens.
So here's a quick rundown of some of the perks of having a white kitchen.
White is classic/timeless
White is a classic color when it comes to many things, especially fashion. The same theory applies to kitchens. White kitchens are the same. They have a classic and timeless look that, although they might get overtaken by other trends from time to time, they will always get back in vogue. This makes a white kitchen an easy bet if you want a kitchen that will retain its looks for many years to come without needing another facelift.
White accentuates lighting really well
Another reason why lots of people are in love with white kitchens is lighting. Everyone knows that a kitchen needs to be well lit. Well white kitchens help to bounce the light around thereby keeping the entire space quite well lit. This works with both natural light as well as artificial light (white & warm). The effect is a sparkly kitchen akin to what you may see on a show room/house.
White works well with other décor aspects
When putting together a kitchen you must factor into consideration all the décor aspects involved. For example, you have the floor, the backsplash, the countertops, the lighting fixtures, etc. This might require delicate balancing if your kitchen cabinets, countertops and walls all had different colors. However, with a white kitchen you're in luck because you have very few other colors to work with. And white works with just about every other color.
White looks clean
The kitchen needs to be the cleanest space around your house because that's where all your food is prepared from. And it's not just enough to keep the place clean. It helps if the space looks clean as well. Some colors and shades can easily be mistaken for dirt. And spaces with such colors are a chore to maintain. Luckily, white looks clean just by default. It's also easy to spot dirt on white surfaces and get rid of it
Simplicity wins
Last but not least, an all-white kitchen embraces simplicity. And there's something very charming about that. Sure, white kitchens have a very sophisticated look. They look expensive and high-end, which is good. But the concept of an all-white kitchen is quite simple in design terms. And in today's world where it's easy to overthink or overcomplicate what you want, simplicity sometimes is usually the answer.
We are kitchen remodeling San Diego experts and we know all about white kitchens. Talk to us about your upcoming remodeling ideas!
The decision to have your home remodeled is a pretty straight one to make. However, choosing the right contractor for the home remodel may not be as simple. Clients get bombarded with hundreds of results upon initiating a simple search on the internet. So how do you choose the right contractor from the hundreds of available firms? We have compiled for you a list of 5 critical questions that you should ask a potential contractor before commencing any repairs or remodeling works.
How long have you been in the industry?
Practice makes perfect. It is within your right to want to know how long the contractor has been in the industry. Experience, just like in any other work scenario, contributes a lot to the quality of work. A contractor that has been in the industry for at least 10 years has most likely tried all the market trends and innovations in the construction field. Therefore, they are more likely to offer better services compared to younger firms/contractors. Although this is not an exact science, you are better off with a contractor that has more years under their belt.
Are you licensed?
A home remodel costs money; your hard earned money. So you want to be served by a firm that is legally qualified to offer such services. Most contractors are regulated by the state government. For instance, contractors in California are required to be licensed and registered with the California Department of Consumer Affairs Contractors State License Board. Working with an unlicensed firm could get you on the wrong side of the law. In case of malpractice, your building may face demolition.
Have you handled such a project before?
Contractors are different. Some specialize in roofing, others in paving, and others in bathroom remodels and so on. Renowned firms have a reliable team of experts that specialize in every project. Be keen to ask if they have undertaken a similar project in the past. A confident contractor will give you a detailed response on their procedures. You can also insist on viewing their portfolio of previous projects just to be sure.
What ideas can improve my project?
You hire contractors because they have the technical knowhow of what works and what doesn't. A good contractor shall provide you with specific details concerning ways of improving your project or why they prefer a certain material to another. For instance, a contractor seeking to undertake a kitchen remodel should advise you on the different kitchen layouts that work for your space. A contractor that refrains from giving you their professional input is a red flag.
Do you have any references that may vouch for you?
Good work speaks for itself. Satisfied clients like recommending a good firm to others. Dissatisfied clients, too, are sure to voice their complaints. Asking for references gives you an insight of what others think about the contractor's services. You can view these from testimonials on their website, or independent and trusted reviewers such as Yelp or Home Advisor.