5 Reasons To Consider a Room Addition For Your House
Room additions have become quite common in the last decade. A typical room addition may entail adding a new bedroom, building a basement or even carving out a new bedroom on the upper floor. Every client has their own reason for seeking a room addition service. But there are a few general ones that could apply to anyone, including you.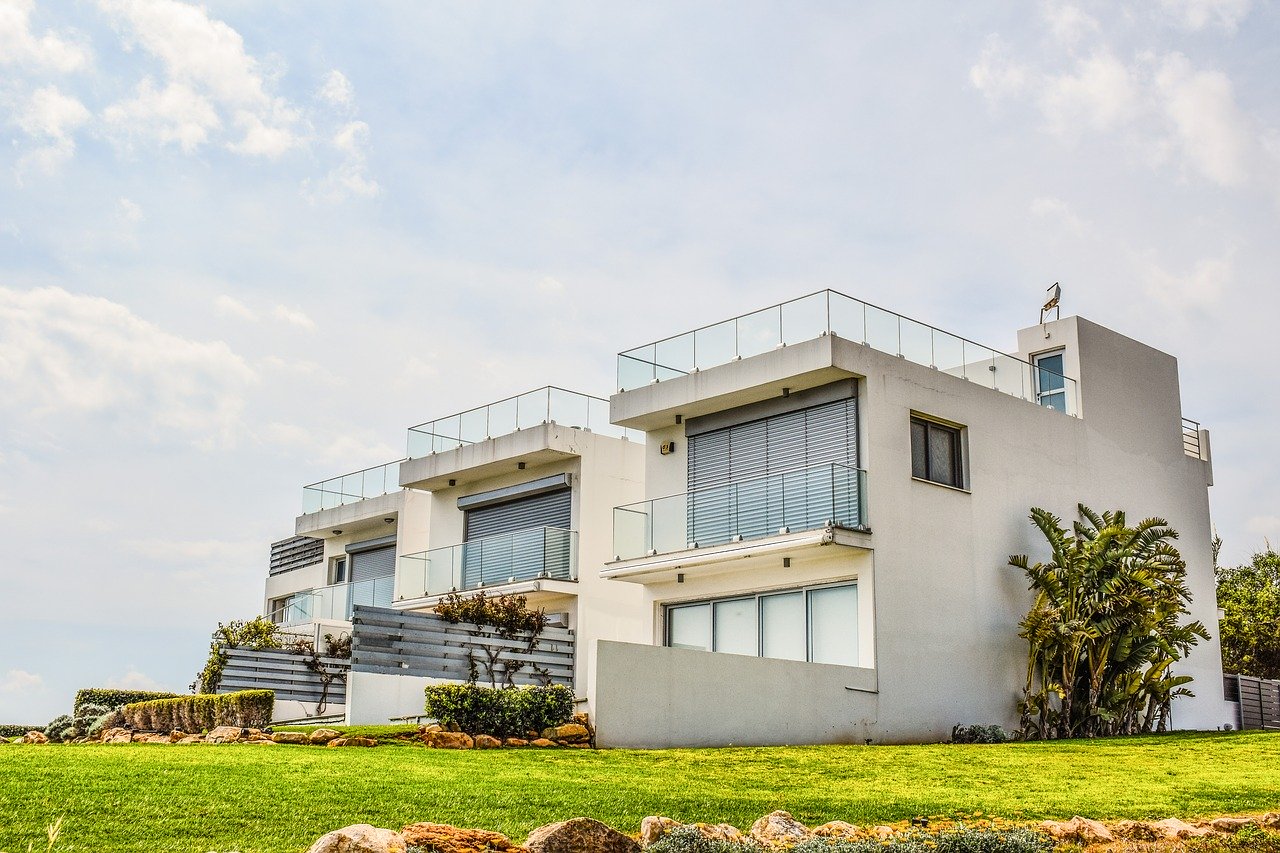 Create extra space for miscellaneous activities
Most modern homes should have one free room designated for miscellaneous activities. We're talking something other than a closet, home office, play room, mud room, or man cave. Your new miscellaneous room could be a great space for activities such as playing music (piano, drums, guitar, etc), drawing, painting, clay molding, woodwork, yoga, meditation, exercise, or other forms of art.
Create extra space for the growing family
Many family homes across the US have no extra bedrooms. All the available space is already taken up by the existing family. If you're a younger family, a room addition is great way to create space for a ballooning family. It is better to carve out such a space now as opposed to later when your family is already large and financially strained. Kids aside, an extra room for hosting visiting guests is not a bad idea at all.
Host your ageing parents in their retirement years
If you own a home, you have the unique opportunity to host your ageing parents within your home during their retirement years. It's a win-win of sorts; you get to look after them close by and they get to see their grandchildren every day. All you need for this is to build out a small suite for them, maybe a garage ADU. This is cheaper than building a granny pod.
Increase the market value of your home
Larger homes sell higher than smaller ones. Adding an extra room to your house could increase its value by about 10%. And it could make the unit more attractive to buyers if you live in an area that is favored by families. And although this is probably not the main reason for sanctioning a room addition, it is a nice bonus benefit that you should know about. So in the end, you do sort of recoup your room addition costs, and then some.
Collect passive income by renting free space
With uncertain economic times underway, and retirement years coming in the not-too-distant future, securing some passive rental income is a goldmine. And if you have a home, you are already one step closer to making that dream come true. You can convert your garage or basement into an ADU. Or you can build an external housing unit within your compound. With such units fetching decent rental incomes in modern cities such as San Diego, you could rake in a tidy sum every month to go toward your monthly living expenses.
Need room addition or kitchen remodeling services in San Diego? Talk to us at Creative Design & Build for floor plans, building designs, project management, cost analysis, building advice, and more.
Hardscaping: 8 Must-Have Centerpieces for Your Outdoors
A lot of focus is usually given to the kitchen, bathroom, and other intimate spaces of the indoors. However, the outdoors too deserve just as much attention. Although most people spend much of their time indoors hence the status quo, you will realize that if you create beautiful spaces outdoors, you too will spend more time outside. Below we have compiled a list of 8 great centerpieces that can make your outdoors the perfect spot to relax in your home.
Patio/pergola/gazebo
Every home needs a small outdoor nook where you can just lay back and enjoy the outdoor feel of sunlight and fresh air. Patios are a great way to make this happen while creating that alluring indoor-outdoor ambience. You could also change this up a bit and have your contractor build a pergola or a gazebo as well. All of these serve the same purpose and are fairly alike in design.
A deck
A deck is a very simple (yet significant) addition for your home. It adds to the beauty of your outdoors while increasing the total livable space available to you. Whether on the front porch or the backyard, a deck will increase your home's value while providing a great platform to host parties, relax, or have meals with your family.
Swimming pool
Everyone loves a swimming pool. And out here in California, a swimming pool is a great way to cool off on sunny afternoons. A swimming pool is also a great recreational pastime for kids. And on the flipside, it's the perfect spot to host weekend parties for your friends.
Outdoor jacuzzi
if your outdoors is too small to fit a swimming pool you can still enjoy some fun time in the water by installing a jacuzzi. Small units designed for two people are great for just you and your partner to share romantic nights in. But if you want something bigger, you can install larger units that can accommodate up to 12 people easily. These are great for large families or casual get-togethers with friends.
A fire pit
You can never go wrong with a fire pit. It's adds warmth, character, and a pinch of romance to your outdoors. You can have one on the patio, deck or by the pool. Not only are they low maintenance, they are also quite affordable to have installed.
Water fountain
If you enjoy eccentric tastes then a water fountain would be a good addition for you. You can have one installed on your deck, in the back garden, or by the pool. Some standalone fountains are quite affordable and don't even need any installation whatsoever!
A bar
Love hosting great parties at your residence? If you do then installing a bar out back would be the perfect way to take things to the next level and impress your neighbors. It's also quite convenient when hosting guests because they can grab drinks without having to pop in and out of the kitchen.
Tree house
If you have kids then this one will send them over the moon with excitement. You can have it built as small or large as needed. It's a small project that can be completed in just a weekend. Not only will your kids love to show it to their buddies, it will get them out of the house more.
The Ultimate Guide To Choosing The Right Roofing Material For Your House
The market today offers a huge variety of roofing materials. One gets to choose between asphalt shingles, metal tiles, plastic polymer tiles, slate tiles and concrete tiles. However, with so many options to choose from, the ordinary person may find it hard trying to choose the right roofing material that suits their needs. To help with that, we have compiled for you the ultimate guide to choosing the right roofing material.
Asphalt Shingles
 What are they made of?
Asphalt shingles are made of fiberglass or organic paper fiber that is infused with asphalt then finally coated with mineral granules.
How do they look like?
Asphalt shingles present themselves as sets of 3 traditional tiles. The thicker ones are known as architectural, and are best for snow-prone areas.
Are they environmental friendly?
Asphalt shingles are oil-based, which is not environmentally friendly. They however, can be recycled and utilized in landfills.
What are they best for?
Asphalt shingles are best used on steep sloping roofs. They are also preferred in regions prone to wild fires such as California because they are fire resistant.
What are the costs?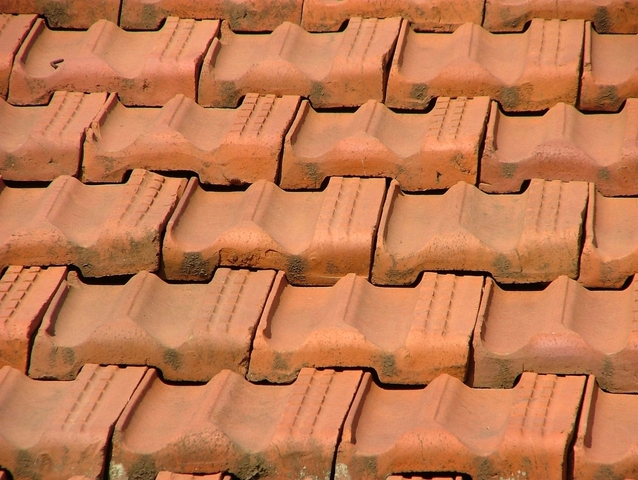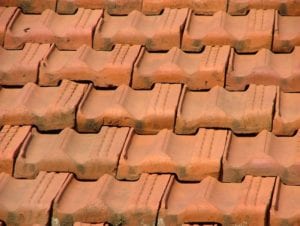 Asphalt shingles are among the cheapest roofing material you can find. The actual cost, however, may differ depending on where you are purchasing them from.
Metal tiles
 What are they made of?
Metal tiles are available in different materials including zinc alloy, steel, aluminum and copper. To ensure durability, steel roofs are coated with zinc or a paint finish that prevents rusting.
How do they look like?
Metal tiles are presented as tiles or sheets. Once installed, they are fastened with exposed or concealed fasteners.
Are they environmental friendly?
Metal tiles are made from recycled materials. They absorb less heat compared to asphalt shingles.
What are they best for?
Metal tiles work perfectly on both steep and low roofs. They are also the best for regions that are prone to fires and harsh winds.
What are the costs?
Steel metal tiles cost less than copper metal tiles. They are generally more expensive than asphalt shingles.
Plastic Polymer tiles
 What are they made of?
These are synthetic tiles made from high-tech plastic polymers.
How do they look like?
Plastic polymer tiles resemble wood or slate. The appearance varies depending on the type and intensity of mold after long use.
Are they environmental friendly?
The high-tech plastic polymer can easily be recycled and replaced.
What are they best for?
Plastic polymer is best for moderate to steep roofs due to their heavy long-lasting nature.
What are the costs?
They are more expensive compared to asphalt shingles and steel metal tiles.
Concrete tiles
 What are they made of?
They are made of a compounded mixture of sand and cement. They are really good fire resistant material.
How do they look like?
Concrete tiles look like normal slate, clay or wood tiles. The difference is in the texture. After installation, you may paint whichever color you desire.
Are they environmental friendly?
Concrete tiles are made from natural materials (sand & cement). No adverse effects have been related to concrete tiles.
What are they best for?
They are heavy, making them ideal for steeper inclined roof designs.
What are the costs?
Concrete tiles are slightly more expensive than asphalt shingles, but less expensive compared to metal tiles.
Slate tiles
 What are they made of?
They are made from normal slate which unfortunately makes them fragile and quite expensive. They are however durable and fire resistant.
How do they look like?
Slate tiles are usually dark grey in color, with an irregular yet appealing appearance.
Are they environmentally friendly?
Slates are made from natural material, making them recyclable.
What are they best for?
Slates are best used only on steep sloping roofs.
What are the costs?
Slate tiles are the most expensive roofing materials. They, however, are among the most long-lasting roofing materials.