Swap That Inefficient Shower Curtain for an Elegant Glass Shower Enclosure
Are you still relying on a drab shower curtain in your San Diego bathroom? We can recommend an alternative that is way better and more reliable. Invest in a glass shower enclosure and let the best bathroom remodeling San Diego, CA, company install it in your home.
Read on to learn more about shower enclosures and why they are the perfect solution to shower curtains.
Does your San Diego bathroom need an enclosure?
If your shower nook has an open entrance then you definitely need an enclosure. And that is what glass shower enclosures or glass shower cubicles are designed for. An enclosure closes up the bathroom so that you're not open to the rest of the room when taking a shower or bath.
Likewise, you do need a glass shower enclosure if you have been relying on a PVC or fabric shower curtain to maintain privacy and or to keep water from splashing about when trying to take a shower.
Advantages of glass enclosures
Glass shower enclosures work way better than shower curtains. They also add a lot of value to your bathroom. Here's how:
They instantly add elegance to your bathroom.
They add immense value to your bathroom and house.
They provide privacy so that multiple people can use the room at the same time.
They provide protection from the elements, such as drafts.
They keep water from splashing to the area outside the shower pan.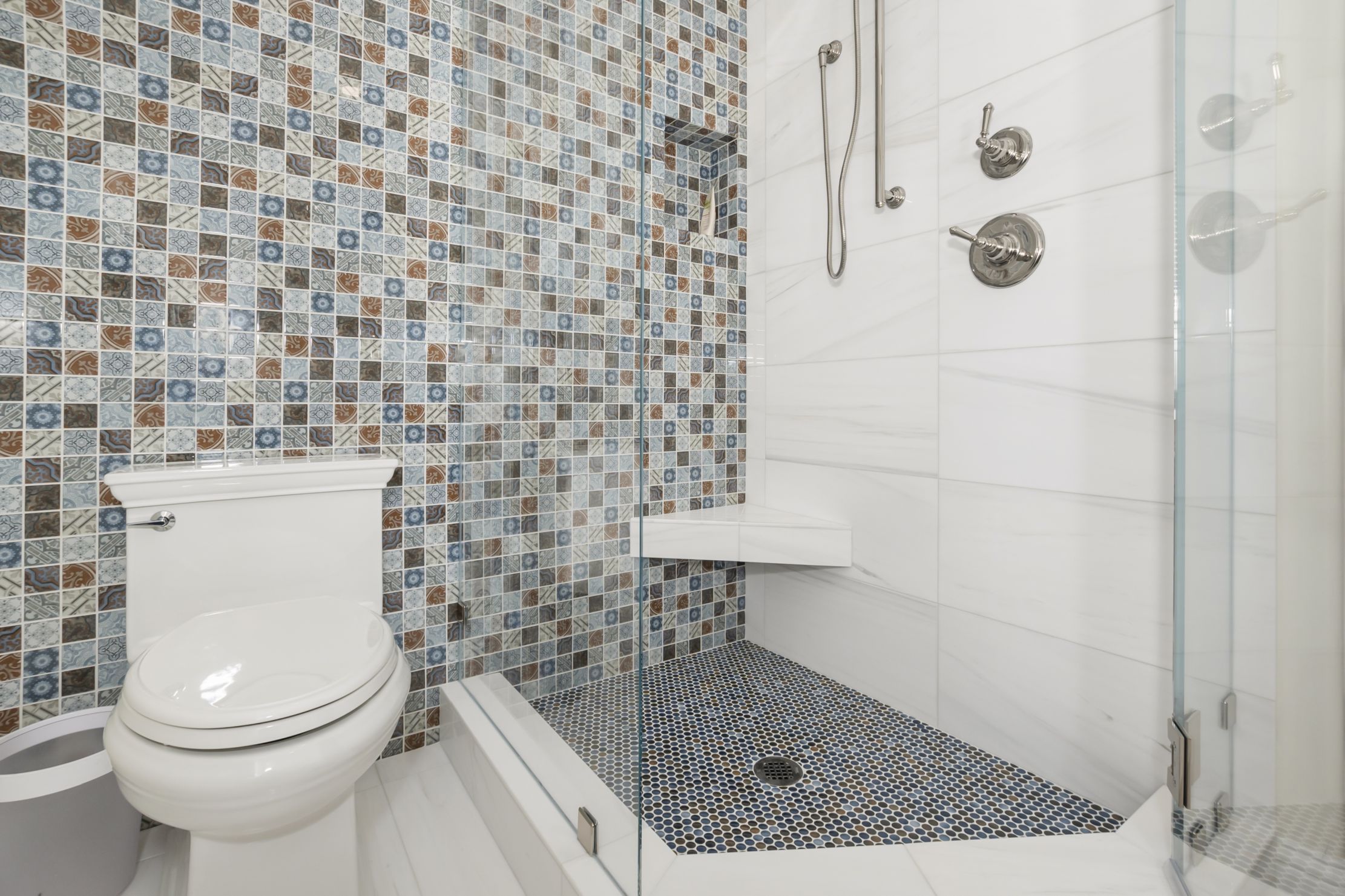 Why are glass enclosures better than traditional bathroom curtains?
Even though a glass bathroom enclosure will cost you considerably more, it does provide lots of benefits over what a shower curtain offers. These benefits include:
A glass enclosure can last for decades if maintained well, unlike shower curtains that last a year or so.
No sticking to your body while you shower
Say bye to peeling curtains off your body while showering once you install a glass frame enclosure.
A glass enclosure in your bathroom only needs a quick wipe to remove water stains and dirt.
Unlike PVC plastic shower curtains that may contain toxic chemicals, shower glass frames are toxic-free.
Choosing the right glass enclosure for your bathroom
Frameless enclosures cost more but look more contemporary.
Frosted glass offers privacy while clear glass does not.
Sliding vs swinging glass door
Sliding glass doors save on space in a small bathroom compared to swinging doors.
How we install your glass shower enclosure
First, we'll have someone come inspect the site and measure the space. We'll then recommend the best design and discuss options with you.
During installation mounting brackets will be drilled and installed on the walls. The vertical and horizontal frames will then be installed. The glass panels will then be attached to the frames.
How much will a glass shower enclosure cost you?
Glass enclosures range in price from $250 to $1000-plus. Once you choose the design you like best, we'll add design and labor costs. And these may depend on the type of enclosure you choose. Labor costs can range from $100 to $500.
Would you love a glass bathroom shower enclosure? Talk to Creative Design and Build, the leading bathroom remodeling San Diego, CA, contractor.