Apartment Kitchen Remodel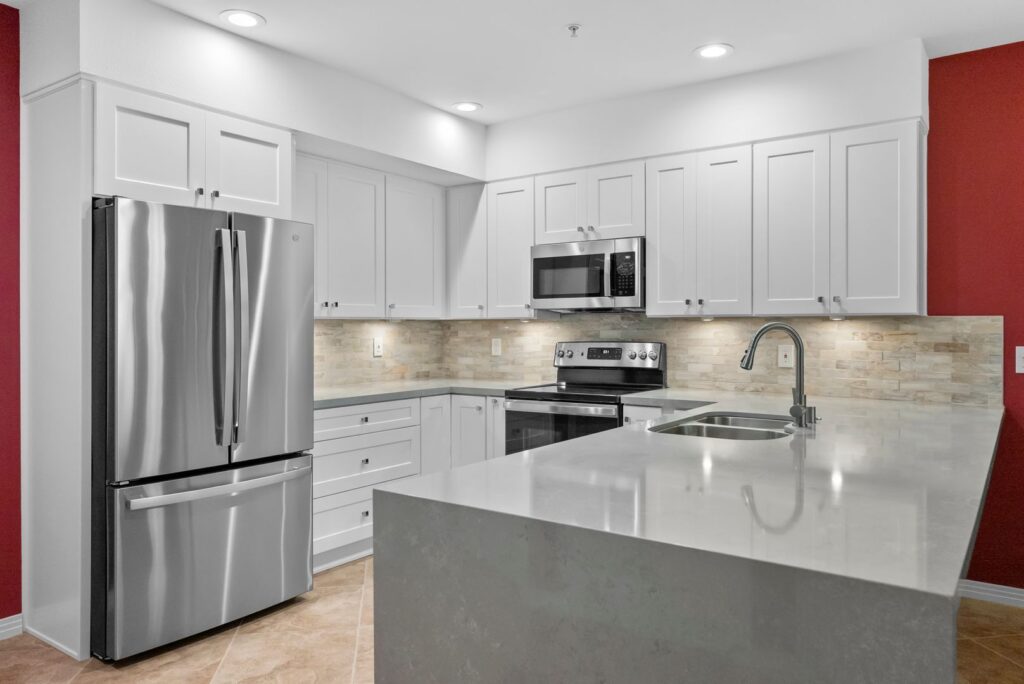 Welcome to the Kitchen Remodeler Service We've Done for Our Client in San Diego !
Are you looking for a kitchen remodeler service that can help you get amazing results? Look no further than our team here at Creative Design & Build. We recently had the opportunity to work with a client from San Diego and we are proud to share the amazing results of our hard work.
Our client wanted to upgrade their kitchen, so we set out to create a design that was both beautiful and functional. After discussing our client's needs, we created a plan that included new cabinets, countertops, and appliances. We also suggested adding some decorative touches such as lighting fixtures, tile backsplashes, and wallpaper. Our client was thrilled with the end result!
Once we had finalized the design plans, it was time to get started on the remodeling project. Our team of experienced professionals went above and beyond to ensure that everything was done correctly and with great attention to detail. We installed all new cabinets and countertops, replaced outdated appliances with modern ones, added decorative features such as lighting fixtures and wallpaper, and made sure everything was properly sealed and caulked. The end result was an absolutely stunning kitchen makeover!
The client couldn't have been more pleased with the outcome of their new kitchen. They were amazed at how quickly we were able to complete the job without sacrificing quality or craftsmanship. And they were even more impressed when they saw how much value our kitchen remodeler service had added to their home.
Finally, we want to thank our client for giving us the opportunity to help them achieve their dream kitchen makeover. We take great pride in providing quality services that exceed our clients' expectations every time. If you're looking for an experienced team of professionals who can help you get amazing results with your next remodeling project, look no further than Creative Design & Build . Contact us today for more information about how we can help you get the perfect kitchen remodel!
Testimonial:
---
Apartment Kitchen Remodel

Welcome to the Kitchen Remodeler Service We've Done for Our Client in…
Apartment Kitchen Remodel
Location:
---
San Diego, CA, USA