Chula Vista Kitchen Renovation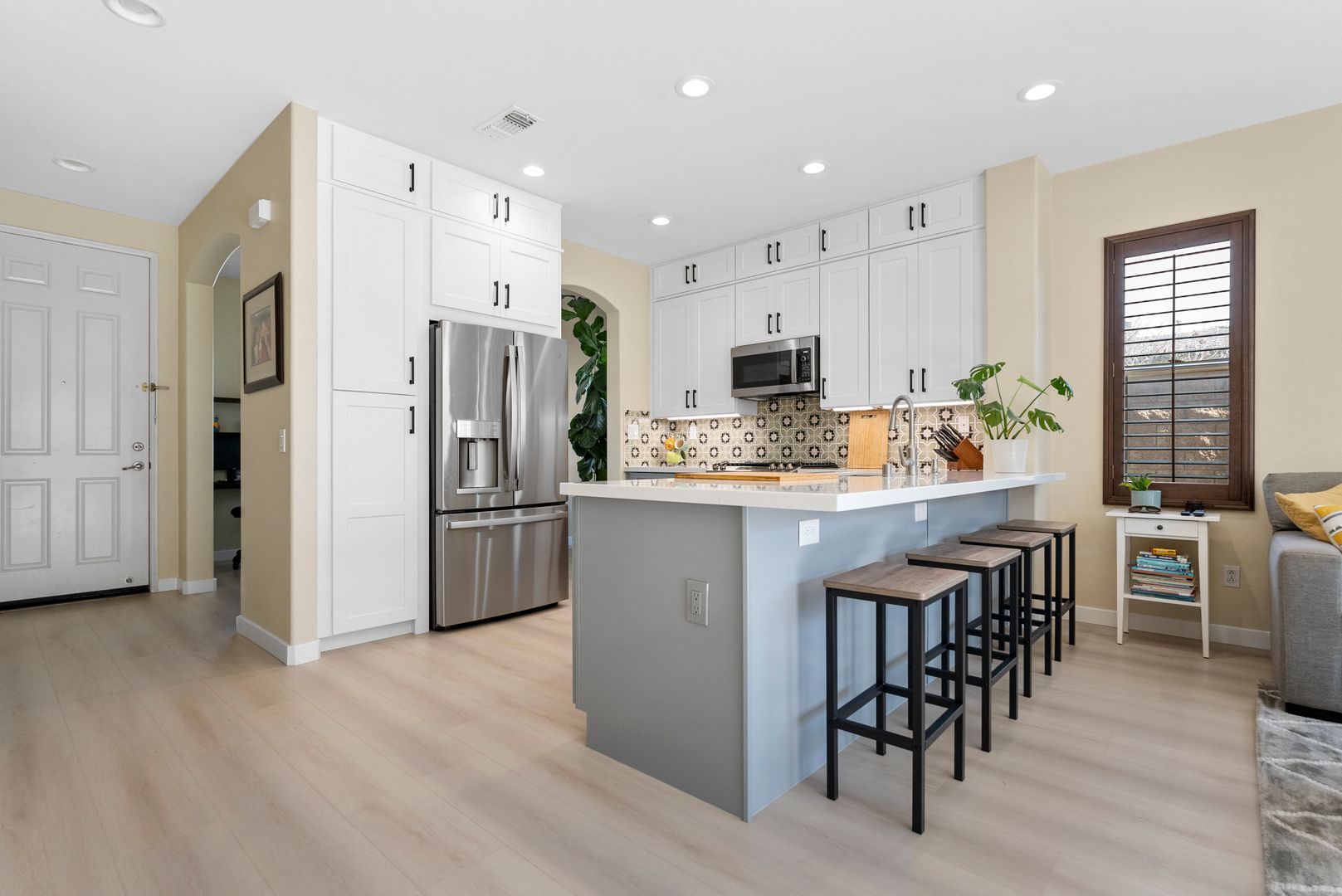 Welcome to Creative Design & Build Inc., your go-to source for all kitchen remodeling needs in the Chula Vista area! We recently completed a stunning project for Art E., transforming his outdated kitchen into a modern and inviting space that he can enjoy for years to come.
At Creative Design & Build Inc., we take pride in our reputation as a reliable and trustworthy remodeling team. We are dedicated to providing quality craftsmanship and exceptional customer service, ensuring that each of our clients is fully satisfied with their finished product. When Art E. chose us to help him with his kitchen renovation project, we knew we had to deliver results that exceeded his expectations.
Art E.'s project began with a comprehensive design plan, taking into account his goals, budget, and timeline. We worked closely with him to ensure that every detail was taken into consideration, from the layout of the cabinets and countertops to the type of flooring and lighting fixtures. Once the design was finalized, it was time to get started on the actual construction process.
Our team of experienced professionals worked diligently throughout the project's duration – about a month – to bring Art E.'s vision to life. We installed new cabinets and countertops, as well as updated lighting fixtures and flooring. We also repainted the walls and replaced any outdated appliances with newer models that were more energy efficient. Throughout it all, we kept Art E.'s satisfaction at the forefront of our minds; making sure he was happy with each step of the process before moving onto the next one.
The end result? An absolutely stunning kitchen transformation that left Art E. speechless! He now has an updated space that is both beautiful and functional; perfect for entertaining friends and family or just enjoying some quiet time alone. His neighbors have been raving about it too!
If you're looking for an experienced remodeler in Chula Vista, look no further than Creative Design & Build Inc.. Our commitment to quality craftsmanship and exceptional customer service ensures that you will be satisfied with your finished product – guaranteed! Contact us today for more information about how we can help you transform your outdated kitchen into something truly special!
Testimonial:
---
Chula Vista Kitchen Renovation

Welcome to Creative Design & Build Inc., your go-to source for all…

February 27, 2023

Homeowner

Chula Vista Kitchen Renovation
Chula Vista Kitchen Renovation
Chula Vista Kitchen Renovation
Location:
---
Chula Vista, CA 91915, USA