Bathroom Remodel in San Diego CA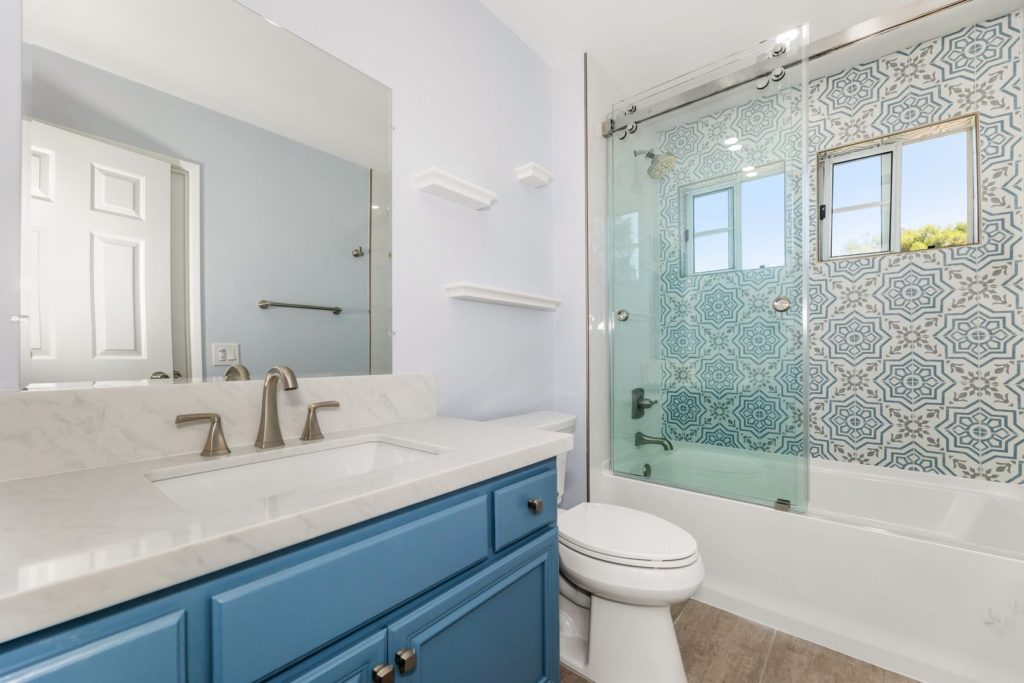 When Amit M. of Carmel Valley are in San Diego CA needed a bathroom remodel, he knew he could count on the experts at Creative Design & Build Inc. We have over 15 years of industry-leading design experience, and we're proud to offer competitive pricing on all of our services.

The project began with a consultation to discuss the client's needs and budget. We then worked with him to create a design that would solve the problems he was facing. The bathroom remodel included updates to the bath, toilet, vanity, countertops, sinks and flooring.

One of the main challenges we faced on this project was the fact that the client wanted a three-wall alcove tub. This is a more complicated build than a traditional bathtub, but we were able to complete it successfully thanks to our years of experience.

The results of this bathroom remodel were stunning. The client was thrilled with the new look and the improved functionality of the space. If you're in need of a bathroom remodel, don't hesitate to call on the experts at Creative Design & Build Inc. We'll work with you to create a design that meets your needs and fits within your budget.