San Diego 2nd Floor Addition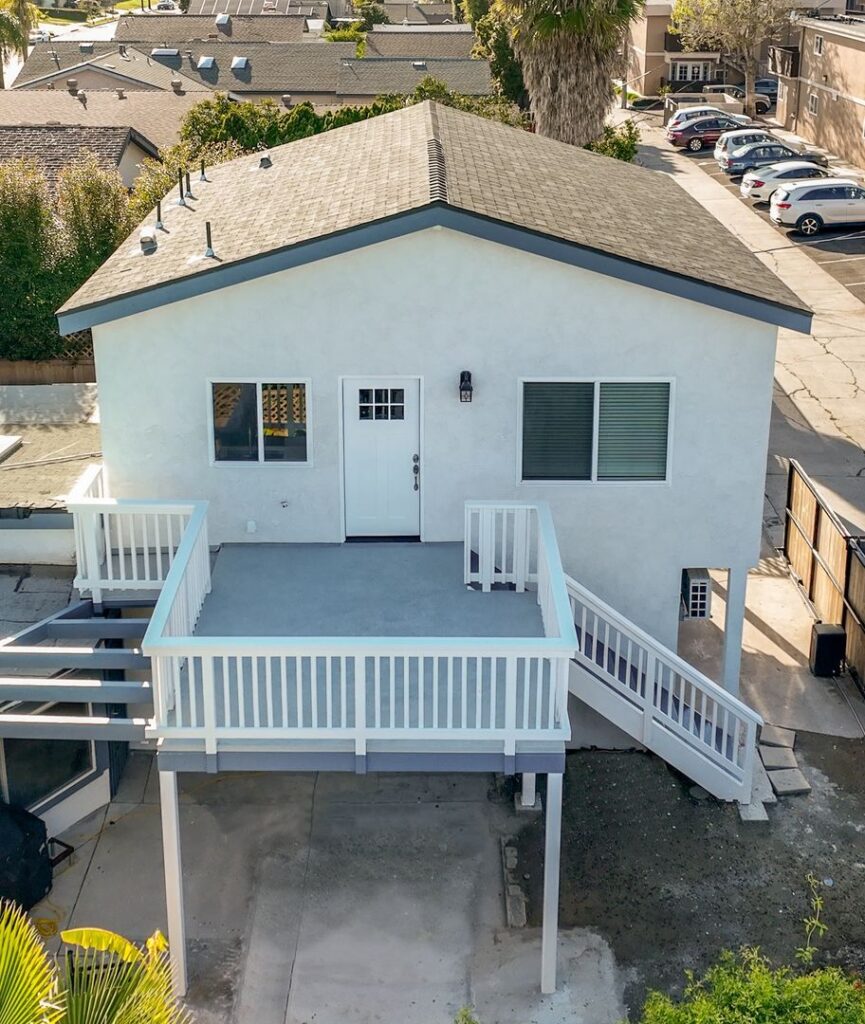 Welcome to our blog post about the amazing construction service we provided for our client in San Diego, CA. We are proud to share with you the results of our hard work, and how we achieved them.
Our goal was to help our client achieve his vision of a modern, efficient home that would provide him with comfort and convenience. We worked closely with him to understand his needs and desires, and then created a plan that incorporated those elements. After careful consideration of the available options, we determined that the best approach would be to use high quality materials and modern building techniques.
To begin the project, we demolished the existing structure and removed all debris from the site. Then we began laying down a foundation for the new building using cement blocks and steel reinforcement rods. We also installed drainage systems throughout the site so that any moisture could be directed away from the new construction.
Once this foundational work was completed, we began constructing walls and ceiling joists using lumber that had been treated for long-term durability. We then installed insulation throughout the entire structure to ensure energy efficiency for years to come.
Next, we moved on to installing windows, doors, plumbing fixtures, electrical wiring, and appliances in order to bring our client's vision into reality. Throughout this process, we took extra care to ensure that all materials were properly sealed and insulated in order to create an airtight environment that would be comfortable year-round.
Finally, we finished up by painting both interior and exterior surfaces of the structure according to our client's specifications. We also added landscaping touches such as trees, shrubs, flowers, walkways, patios, decks, etc., so that he could enjoy his outdoor space as much as his indoor one.
We are confident that our commitment to excellence has resulted in a beautiful home for our client in San Diego . He now enjoys living in a safe environment with all of his desired amenities at hand – something that he can be proud of for years to come! Thank you for taking time out of your day to read about this incredible project; if you have any questions or would like more information about what kind of construction services we offer here at Creative Design & Build, please don't hesitate to contact us today!
Testimonial:
---
San Diego 2nd Floor Addition

Welcome to our blog post about the amazing construction service we provided…

March 20, 2023

Homeowner

San Diego 2ND Floor Addition
San Diego 2ND Floor Addition
San Diego 2ND Floor Addition
Location:
---
San Diego, CA, USA