Scrips Ranch Kitchen Room Remodel
Scrips Ranch Kitchen And Living Room Remodel
We were recently contacted by a client in Scrips Ranch, Vinod R., who was interested in getting a quote for a kitchen and living room remodel. After discussing the project in detail with Vinod, we decided to take on the job.

The main reason Vinod chose to work with us was because of our reputation. We have been in business for 15+ years and have built up a strong reputation in the San Diego area for being a top-notch home remodeling contractor.

The project itself posed some challenges. The kitchen was outdated and in need of a complete overhaul, including new cabinets, appliances, countertops, lighting, and flooring. In addition, the living room needed some updating as well.

We worked closely with Vinod to come up with a design that would meet his needs and budget. In the end, we were able to completely transform his kitchen and living room, giving him the modern update he was looking for.

Vinod was extremely happy with the results of the project and has since been recommending our services to his friends and family.
Testimonial:
---
Scrips Ranch Kitchen Room Remodel

Scrips Ranch Kitchen And Living Room RemodelWe were recently contacted by a…

October 7, 2022

Homeowner

Scrips Ranch Kitchen And Living Room Remodel
Scrips Ranch Kitchen And Living Room Remodel
Scrips Ranch Kitchen And Living Room Remodel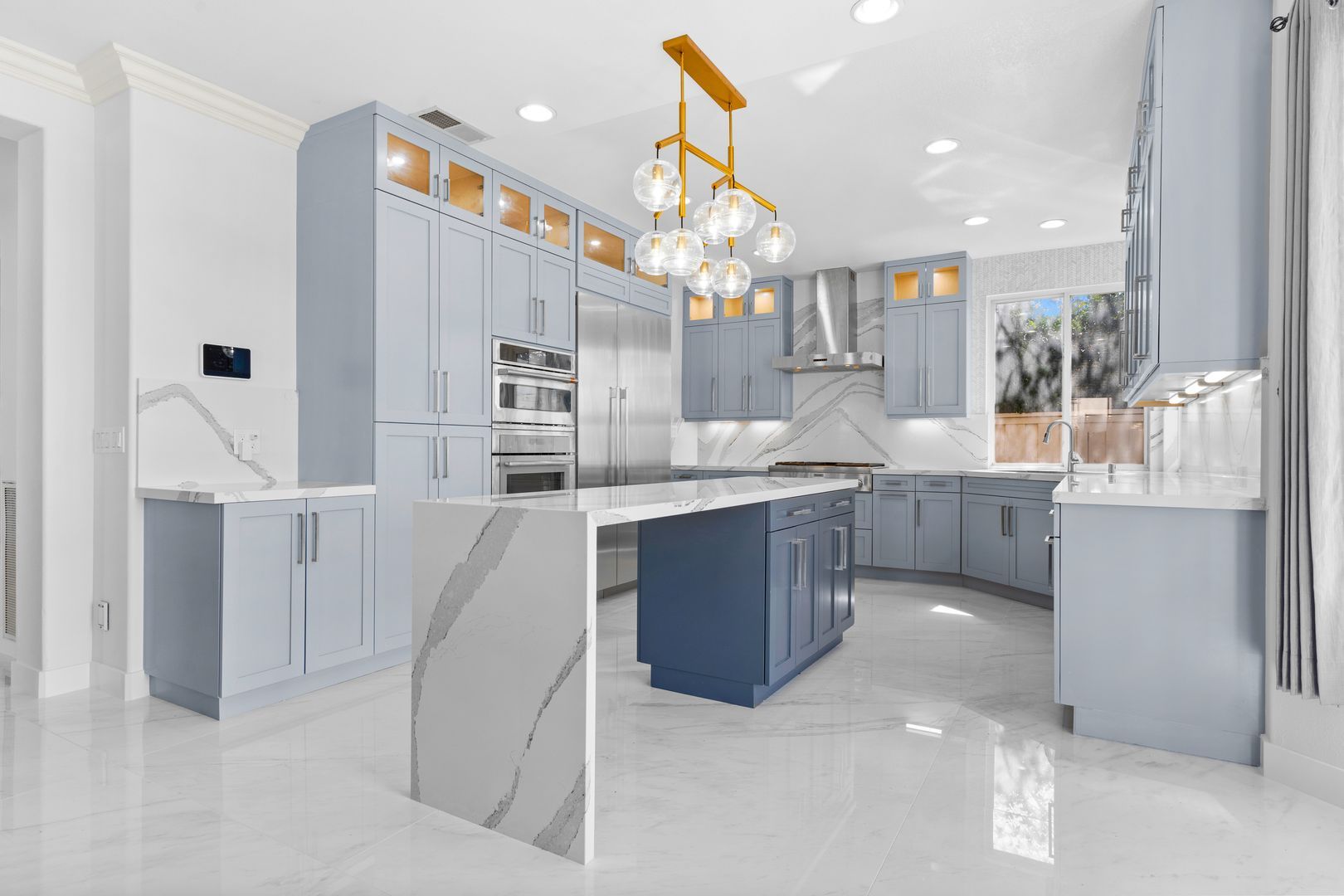 Location:
---
San Diego, CA, USA