San Diego County Homeowner Gets Dream Bathroom with Creative Design & Build Inc.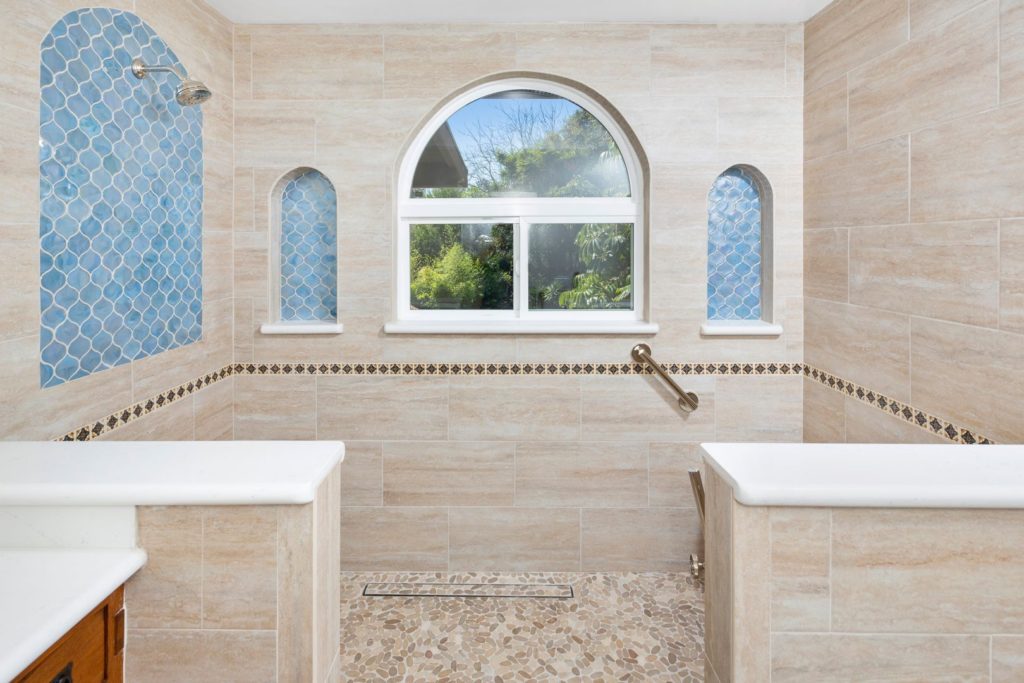 If you're looking for a top-quality bathroom remodel, look no further than Creative Design & Build Inc. We have over 15 years of industry-leading design experience, and we're proud to offer our services to homeowners in San Diego County.

Trish P. came to us with a specific vision in mind for her master shower remodel. She wanted an exposed rain shower and waterfall shower, and she was also looking for a vanity cabinet that would really stand out.

We were more than happy to accommodate her requests and took care of everything from start to finish. We worked with her to create a floorplan that would make the most of the space, and then we installed new flooring, cabinets, countertops, sinks, and more.

The final result was a beautiful master bathroom that exceeded Trish's expectations. She was thrilled with the quality of our work and the attention to detail we demonstrated throughout the process.

If you're looking for a reliable, experienced contractor for your bathroom remodel, Creative Design & Build Inc is the company for you. Contact us today to get started!