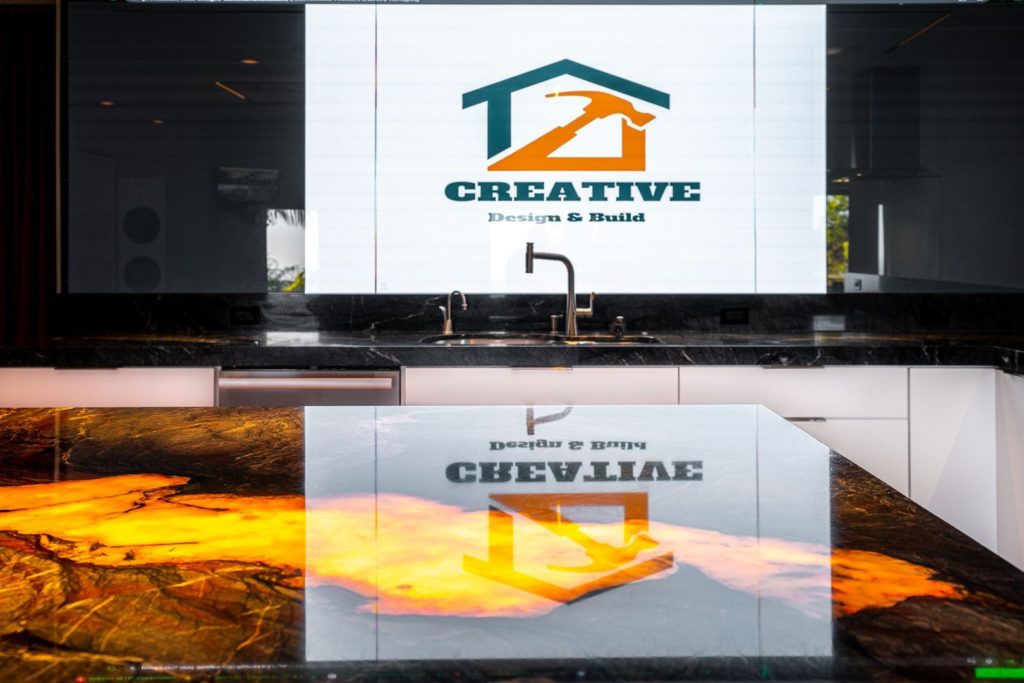 When Kerry L. decided to remodel her kitchen, she wanted to make sure she chose a contractor who could deliver excellence. After researching several companies, she chose Creative Design & Build Inc. for their 15+ years of industry-leading design experience and impeccable reputation.

The project began with the demolition of the old kitchen. Once the cabinets, flooring, countertops, and appliances were removed, the team began installing the new hardwood flooring, flat-panel cabinets, recessed lighting, granite countertops with LED light inside island cabinet. and LCD screen as a backsplash.

The project was completed in a couple months and the results were stunning. Kerry L. is extremely happy with her new kitchen and recommends Creative Design & Build Inc. to anyone looking for quality remodeling services.
Testimonial:
---
La Jolla Kitchen Remodel

When Kerry L. decided to remodel her kitchen, she wanted to make…

April 26, 2022

Homeowner

la Jolla California beautiful kitchen remodel with LCD screen as kitchen backsplash and LED light running inside the island cabinet countertop
La Jolla Kitchen
la Jolla California beautiful kitchen remodel with LCD screen as kitchen backsplash and LED light running inside the island cabinet countertop
Location:
---
La Jolla, CA 92037, USA