Bathroom Remodel in Chula vista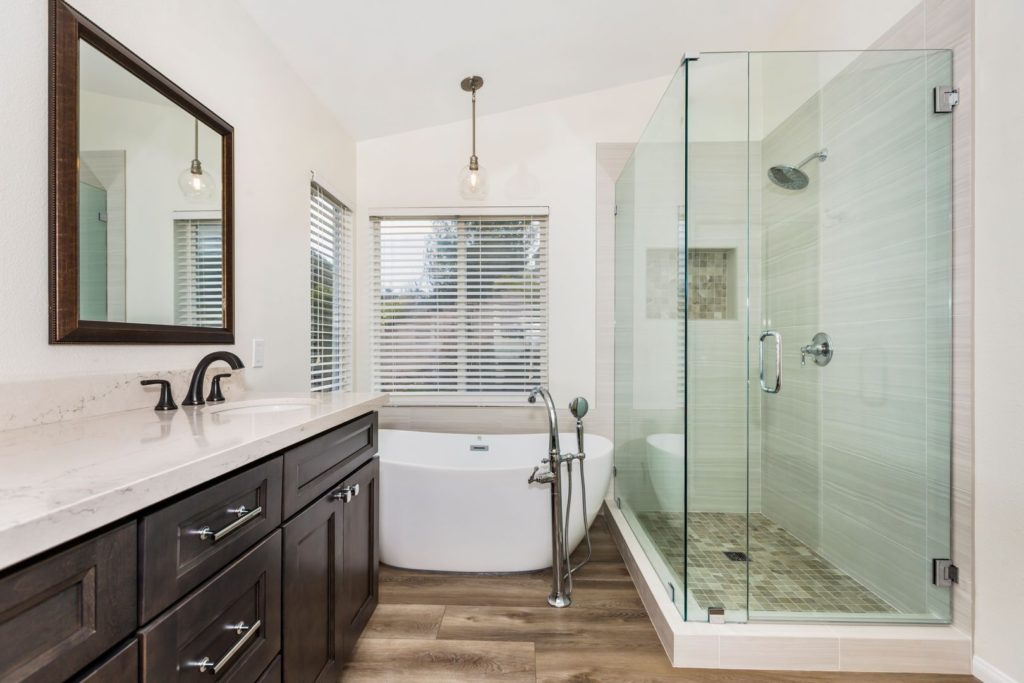 When Sharon F. decided she was ready for a bathroom remodel, she contacted Creative Design & Build Inc. for help. She had a few specific requests in mind, including wanting a free standing tub in her bathroom.

Our team worked closely with Sharon to make her vision a reality. We started by removing the old bathtub and installing a new composite sink. We then built a new free standing bathtub from scratch, using tile and stone to give it a luxurious look and feel.

The remodel was completed on time and within budget, and Sharon was thrilled with the results. She now has the perfect bathroom for relaxing and enjoying some much-needed peace and quiet.

If you're considering a bathroom remodel, contact Creative Design & Build Inc. for a consultation. We'll work with you to create a design that's perfect for your needs and budget.
Testimonial:
---
Bathroom Remodel in Chula vista

When Sharon F. decided she was ready for a bathroom remodel, she…

February 23, 2022

Homeowner

Chula Vista Free standing Tub Remodel
Chula Vista Free standing Tub Remodel
Chula Vista Free standing Tub Remodel
Location:
---