Carmel Valley Bathroom Remodel by Creative Design & Build Inc.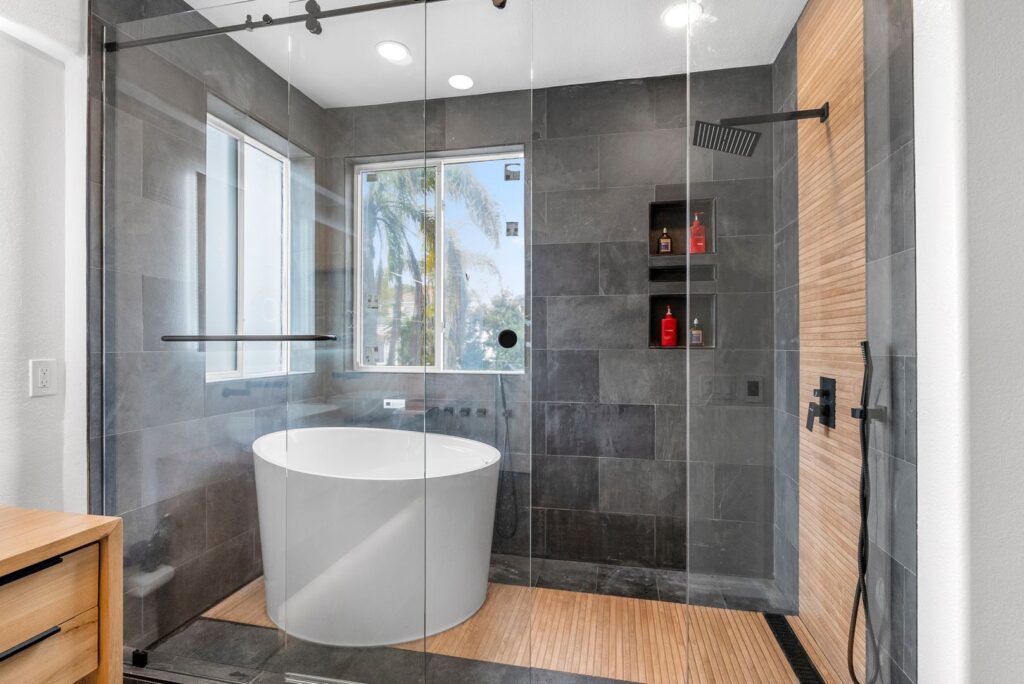 Rajan P. from San Diego, CA knew exactly what he wanted when it came to his bathroom remodel project and that was why he chose Creative Design & Build Inc. for the job. Rajan had heard great things about the company's reputation and was impressed by their competitive pricing.
The project was a complete remodel of an existing bathroom in a residential home located in Carmel Valley, San Diego. This included installing new tiles, fixtures and fittings, as well as replacing any existing plumbing and electrical wiring. The team at Creative Design & Build Inc. worked hard to ensure that the project was completed within a couple of months and to the highest standards of quality.
The team started by removing all existing fixtures, fittings and tiles in order to provide a blank canvas for the remodel project. Once this was done, they were able to start on the installation of the new products which included ceramic tiles, bathroom vanities and toilets, shower cubicles and heated towel rails. The team also took care of any necessary plumbing and electrical work that was required for these installations.
In order to give the bathroom a modern look, the team installed LED lighting with motion sensors which would automatically turn on the lights when someone entered the room. A range of modern accessories such as toilet brush holders, hand towel stands and decorative mirrors were also installed to finish off the look of the bathroom.
To ensure that Rajan was happy with all aspects of the job, Creative Design & Build Inc.'s team kept him regularly updated throughout every step of the process. They also made sure that any questions or queries were answered promptly and professionally so that Rajan felt comfortable with how everything was progressing.
When it was all finished, Rajan was delighted with the results of his bathroom remodel project carried out by Creative Design & Build Inc.. He commented on how professional yet friendly everyone had been throughout every stage of the job - from initial consultation right through to completion - making him feel comfortable every step of the way.
So if you're looking for a reliable company to carry out your next bathroom remodeling project in San Diego then look no further than Creative Design & Build Inc.. Their experienced team will ensure that your project is completed quickly and efficiently while providing excellent customer service along the way!
Testimonial:
---
Carmel Valley Bathroom Remodel by Creative Design & Build Inc.

Rajan P. from San Diego, CA knew exactly what he wanted when…

March 3, 2023

Homeowner

Carmel Valley Bathroom Remodel
Carmel Valley Bathroom Remodel
Carmel Valley Bathroom Remodel
Location:
---
San Diego, CA 92130, USA