Remodeling Bathroom Chuka Vita CA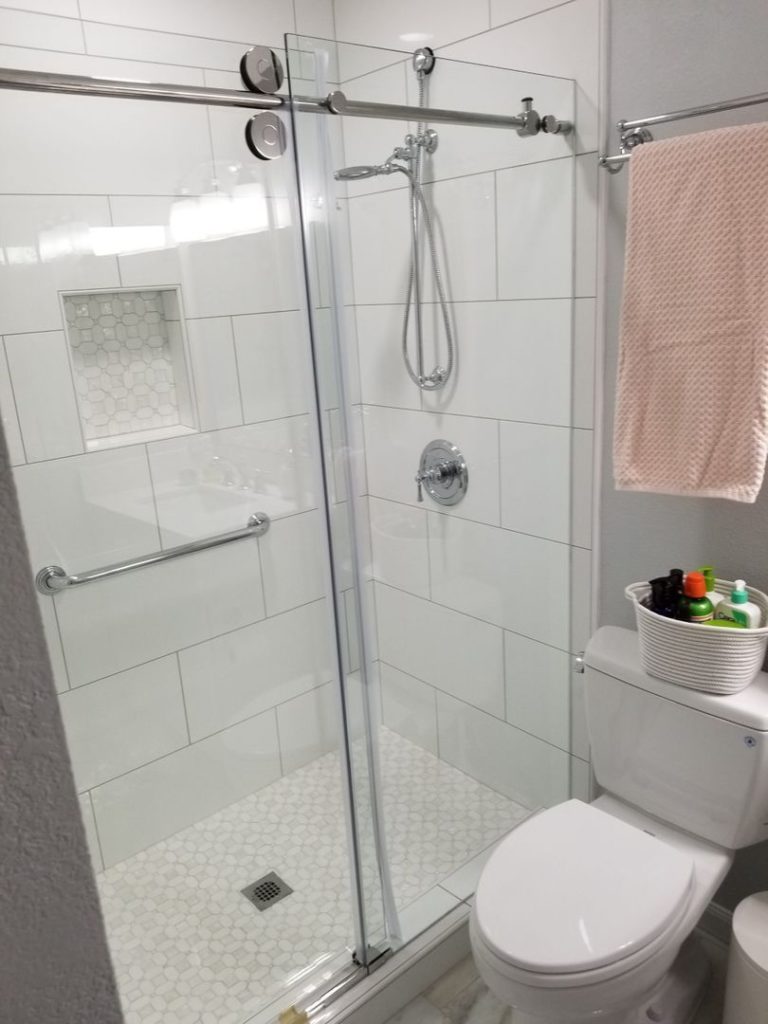 When Ruth N. decided it was time for a bathroom remodel, she knew she wanted the best of the best. She contacted Creative Design & Build Inc., a business with over 15 years of industry-leading design experience, and explained her needs.

The bathroom presented several unique challenges. The tub needed to be replaced with a shower due to Ruth's mobility issues, and the existing cabinets and countertops were in poor condition and needed to be replaced. The flooring was also in bad shape and needed to be replaced.

Creative Design & Build Inc. took on the challenge and completed the project to the client's complete satisfaction. The new bathroom features a sliding door shower, a free-standing vanity, and new flooring. The transformation is stunning and has completely updated the look of Ruth's bathroom.