Common mistakes to avoid on your kitchen remodel in El Cajon
Why should I invest in a kitchen remodel in El Cajon?
A kitchen is not just another space in your house. As Creative Design & Build we know understand it's where you store, prepare, and eat your food. One could argue that it's the heart of the home. It's the only space in the house where almost all the family members must use. That aside, remodeling your kitchen is an investment in your home. It adds value and heightens the sense of belonging.
What are some of the common mistakes to avoid when remodeling your kitchen in El Cajon?
This is the most common mistake that most people make. The internet is full of DIY videos showcasing tutorials of how you can remodel your kitchen on a budget. In most cases, the people in these videos are seasoned craftsmen that have extensive tools. Getting a remodel wrong will not only cause functionality problems, but it will also lower the value of your home. Always insist on hiring an experienced contractor who'll get the job done right the first time.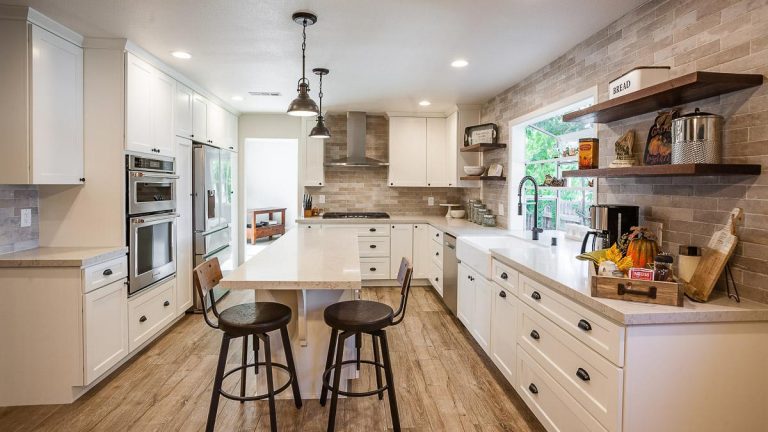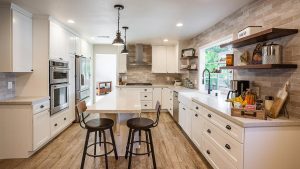 Not considering the natural workflow
Areas such as the refrigerator, sink, and cooking stove are busier than other areas. It is only right to not position these areas side by side if you plan on having lots of people working in the kitchen at a given time.
Not installing enough storage
When it comes to storage, the more you have, the better. It declutters the space by ensuring that everything is stored in its correct place.
More natural lighting will help you save on your electricity bills since you will not need lights switched on during the day. It also enhances the ambiance and Feng shui of the space.
When designing your kitchen, it's normal for you to look at several designs before settling on one. You may tend to have features that you like in different designs and, consequently, try to fit them all in one general design. This might be a bad idea. It might disrupt the design flow and make it look clunky or overdone. Keeping your design simple will not only save you money, but it will also add to its aesthetic value.
This is mostly brought about by not having or sticking to a solid plan or design. Thoroughly research the cost of materials, contractors, and the process before deciding on what to do.
Always ensure that you have a solid plan before meeting up with your contractor. The contractor may alter ways of implementing your design but the overall project will remain the same. Being decisive will also help you stay within your budget.
Factoring in your appliances
The sizes of your appliances will determine how big the spaces they will sit in will be. They should seamlessly fit in the spaces to give your kitchen that clean look.
How much will my kitchen remodeling El Cajon cost?
The cost of your remodel will depend on various factors: the size of your kitchen, materials used, the extent of the remodel, the area you live in; and many other variables. Talk to Creative Build and Design today about your San Diego remodel and we'll provide you with favourable quotes for excellent designs.