Master Bathroom Remodel in El Cajon: A Creative Design & Build Success Story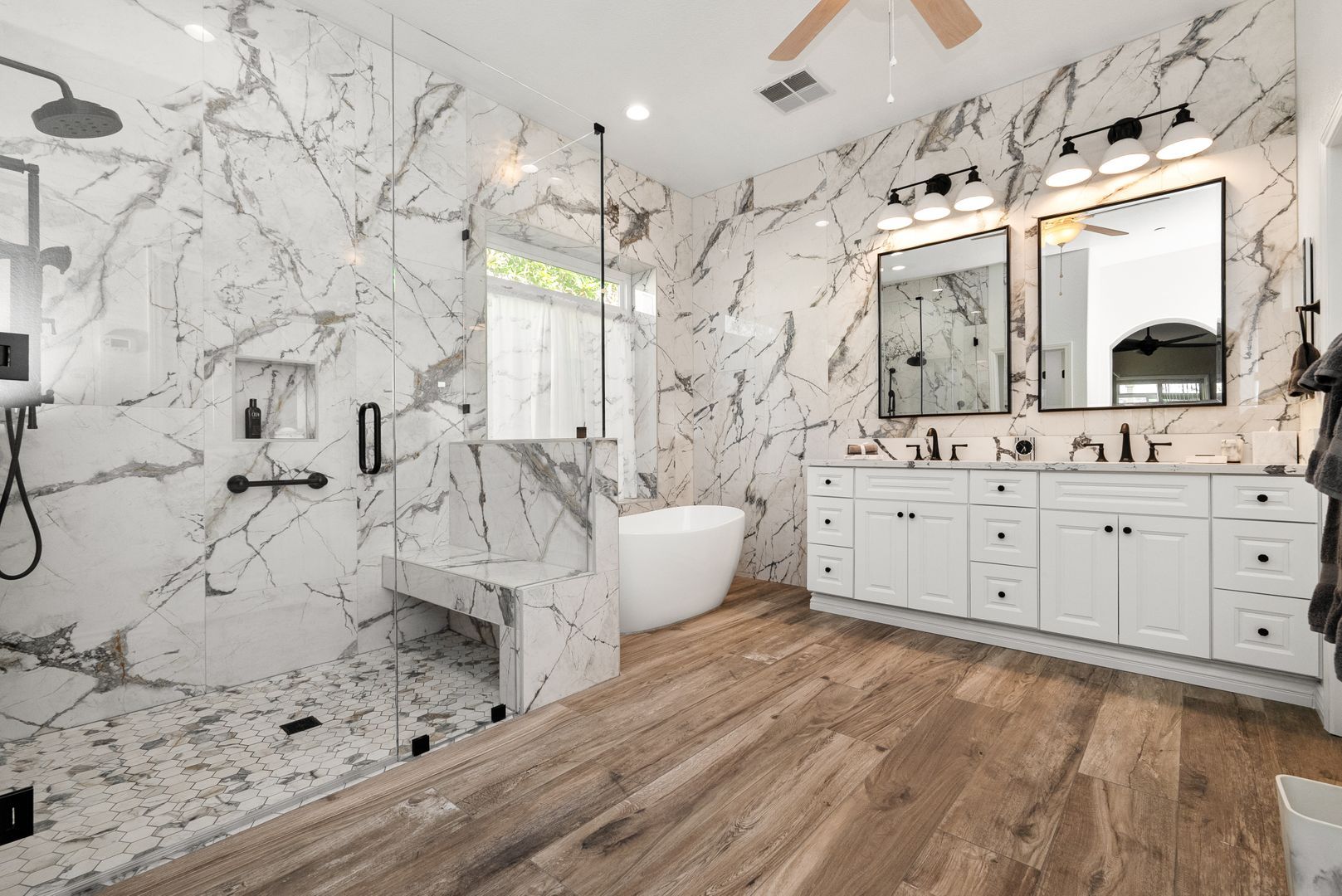 At Creative Design & Build, Inc., we believe that every home should be a sanctuary, a place of comfort and style. With over 15 years of industry-leading design experience, we have transformed countless homes throughout San Diego County. Today, we are thrilled to share the story of an exquisite master bathroom remodel in El Cajon that left our client, Pamela J., absolutely delighted.
Understanding the Client's Vision
When Pamela first reached out to us via our website, she had a clear vision for her large master bathroom. She wanted it to be an oasis of relaxation and luxury, with a custom-built shower and freestanding tub as the centerpiece. We knew immediately that this project would require a blend of creativity and meticulous planning to bring Pamela's dream to life.
Putting Our Expertise into Action
With Pamela's vision as our guide, we set out to create a floorplan that would maximize space and functionality without compromising on aesthetics. The vanity cabinet was designed with ample storage space in mind while maintaining a sleek and modern look. We also reimagined the shower area with custom tile work that added texture and depth to the overall design.
Vanity cabinet for optimal storage
Custom tile work for shower area
Freestanding tub for a touch of luxury
Cabinets and flooring updates for a cohesive look
The Journey towards Perfection
Over the course of about a month, we watched as our designs came to life. Each stage of the project brought its own set of challenges, but our team's expertise and commitment ensured that we stayed on schedule and delivered a final product that exceeded Pamela's expectations.
A Testament to Quality and Service
Pamela's feedback on our service was nothing short of excellent. It was her affirmation that reaffirmed our dedication to providing superior quality and service. We take pride in knowing that we were able to transform Pamela's master bathroom into a space that truly reflects her style and meets her needs.
This El Cajon master bathroom remodel is more than just a success story. It is a testament to our commitment to delivering exceptional home remodeling services in San Diego County. Whether you're looking for a complete home remodel, kitchen remodel, or bathroom remodel in El Cajon, Creative Design & Build is here to bring your vision to life.
Testimonial:
---
Master Bathroom Remodel in El Cajon: A Creative Design & Build Success Story

At Creative Design & Build, Inc., we believe that every home should…

August 18, 2023

Homeowner

El Cajon Free-standing Tub Remodel
El Cajon Free-standing Tub Remodel
El Cajon Free-standing Tub Remodel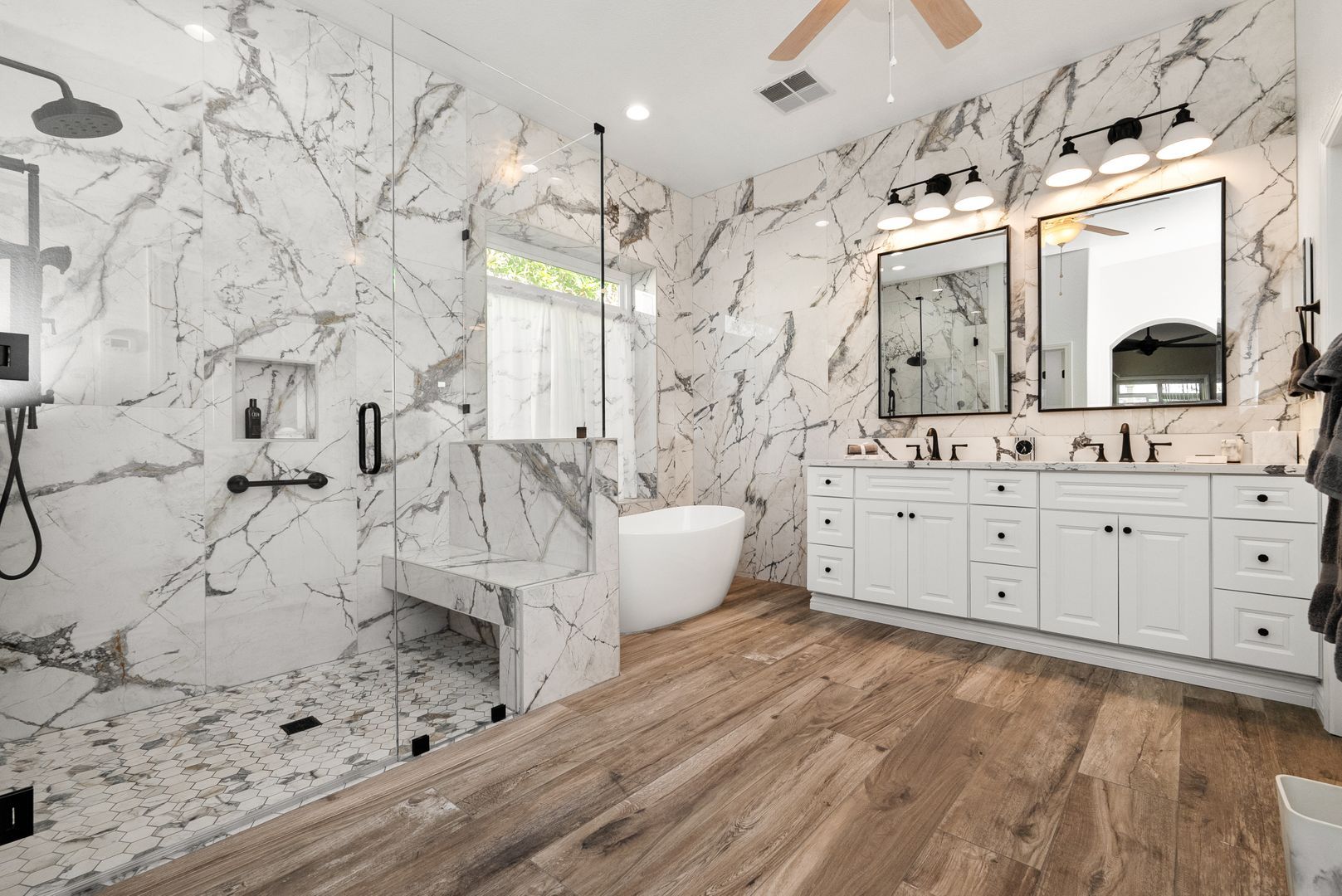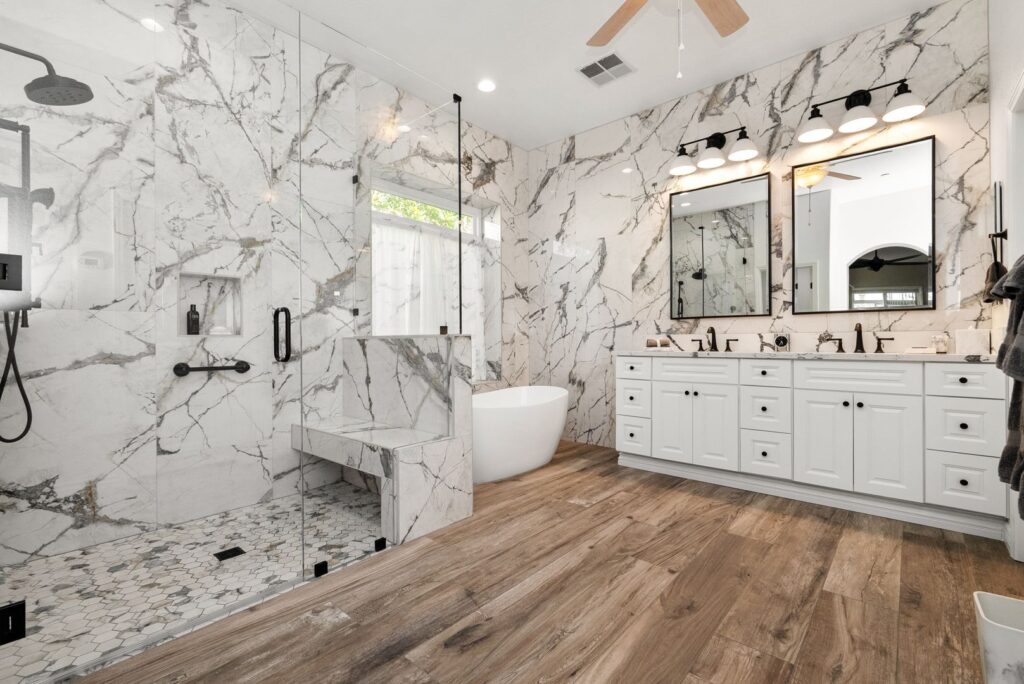 Location:
---
El Cajon, CA, USA